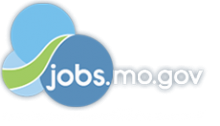 Job Information
Roto Rooter

Drain Service Technician

in

Hazelwood

,

Missouri
Drain Service Technician
Roto-Rooter is hiring drain service technicians. People with good communication skills and a mechanical aptitude will thrive in this job. First year Roto-Rooter service technicians can expect top-pay, earning $55,000, on average. Pay increases quickly with each year of experience.
Roto-Rooter will provide an initial 12 weeks of paid sewer and drain service training, plus continuing training as necessary. Enjoy great benefits, job security and ample career advancement opportunities at Roto-Rooter.
We are the largest national plumbing repair and sewer & drain cleaning company – a stable, publicly traded company, not a family-owned business. That means there is nothing and nobody standing in the way of your career advancement at Roto-Rooter. Our company culture recognizes and rewards performance, ability and hard work. We also pride ourselves on a supportive work environment. We're a team, we look out for each other and have open lines of communication with management.
VIDEO CONFERENCING IS AVAILABLE FOR THE INTERVIEWING PROCESS.
Roto-Rooter is still hiring during the COVID-19 outbreak. We're conducting interviews using a variety of safe methods that eliminate the need to meet in person. We continue to conduct service calls with enhanced personal protective equipment to keep our employees and customers safe while reducing the chance of spreading the virus.
Roto-Rooter service technicians use their skills to provide solutions to sewer and drain problems. In this role, you will perform sewer & drain cleaning/unclogging services for both residential and commercial customers using Roto-Rooter's proprietary machines and equipment.
You'll diagnose problems and provide cost estimates to close the sale, then you'll complete the necessary service for the customer. Additionally, you'll document estimates and invoices in writing and on a provided smart phone. Finally, you'll collect payment for services rendered and move on to the next service call.
There are no quotas to meet and Roto-Rooter will work with you on a flexible work schedule so you can maintain a work/ home life balance. We also offer easy transfers to any other Roto-Rooter Branch in the nation, should you ever want to relocate.
Some mechanical experience preferred, but not required if you're mechanically inclined, have good communication skills, are self-motivated, and hold a valid driver's license.
At Roto-Rooter we believe that investing in our employees is the best investment we can make. We also care about the health and welfare of our employees and their families. That's why we are proud of our extensive employee benefit package including:
Medical insurance

Prescription Drug Card

Dental Insurance

Paid Vacation

Paid Training

Life Insurance

401K Retirement Savings Plan

Tuition Reimbursement

Profit sharing
We are an equal opportunity employer and all qualified applicants will receive consideration for employment without regard to race, religion, color, sex, gender, age, national origin, veteran status, military status, disability, gender identity, sexual orientation, genetic information, or any other characteristic protected by law.
External Company Name: Roto-Rooter Plumbing & Drain Service
External Company URL: rotorooter.com
Street: 4806 Trade Access Blvd