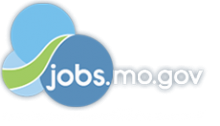 Job Information
The Boeing Company

Guidance Navigation and Control Engineer (Experienced)

in

Hazelwood

,

Missouri
The Boeing Company is actively recruiting for a Guidance Navigation and Control Engineer (Experienced) in Hazelwood, MO . Boeing Defense and Space Systems is growing in the area of aircraft, missile, weapons and autonomous system Guidance Navigation and Control (GN&C) system design, development, integration and test. Flight Engineering is looking for motivated, talented engineers to join the Boeing team in this exciting business area. Selected candidates will primarily work the MQ-25 program that will provide state of the art GN&C, performance analysis and simulation solutions to our Navy customer, and will have visibility across the Boeing enterprise into modern GN&C and simulation development methods.
Come join the Boeing Team!
Position Responsibilities:
Define Guidance, Navigation and Control (GN&C), mission or trajectory requirements and ensure requirements traceability and quality from the system level to component level

Design, analyze and guide others in the development of Guidance, Navigation and Control (GNC) systems, simulations, models & tools

Help perform trade studies to identify design solutions that meet program requirements

Help with design reviews, analyses, simulations and component / system testing to ensure delivery of products that meet or exceed customer requirements and expectations

Work under minimal supervision
This position requires the ability to obtain a U.S. Security Clearance for which the U.S. Government requires U.S. Citizenship. An interim and/or final U.S. Secret Clearance Post-Start is required.
Basic Qualifications (Required Skills/Experience):
Bachelor's, Master's or Doctorate of Science degree from an accredited course of study, in engineering, computer science, mathematics, physics or chemistry

2 years or more experience using Matlab/Simulink or MatrixX to model systems
Preferred Qualifications (Desired Skills/Experience):
Current active Secret U.S. Security Clearance

Experience with simulation and/or system/component modeling

Experience with implementing algorithms in real time systems

Carrier suitability and U.S. Navy carrier based aircraft experience

Powered approach and ship relative control law development experience

Joint Precision Approach and Landing System (JPALS) experience

Hardware in the Loop Simulator (HILS) experience

Flight test support experience
Typical Education & Experience:
Education/experience typically acquired through advanced technical education from an accredited course of study in engineering, computer science, mathematics, physics or chemistry (e.g. Bachelor) and typically 5 or more years' related work experience or an equivalent combination of technical education and experience (e.g. PhD, Master+3 years' related work experience). In the USA, ABET accreditation is the preferred, although not required, accreditation standard.
Relocation:
This position offers relocation based on candidate eligibility.
Drug Free Workplace:
Boeing is a Drug Free Workplace where post offer applicants and employees are subject to testing for marijuana, cocaine, opioids, amphetamines, PCP, and alcohol when criteria is met as outlined in our policies.
Shift Work Statement:
This position is for 1st shift
Boeing is an Equal Opportunity Employer. Employment decisions are made without regard to race, color, religion, national origin, gender, sexual orientation, gender identity, age, physical or mental disability, genetic factors, military/veteran status or other characteristics protected by law.