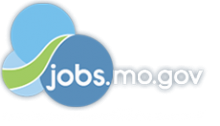 Job Information
Leonardo DRS, Inc.

Welding Operations Supervisor

in

High Ridge

,

Missouri
Job ID: [[id]]
The Leonardo DRS Naval Power Systems business is a trusted provider of innovative naval gas and hybrid power systems, control technology and support solutions for the U.S. Navy and navies around the world.
.
Leonardo DRSis a leading supplier of integrated products, services and support to military forces, intelligence agencies and prime contractors worldwide. Focused on defense technology, we develop, manufacture and support a broad range of systems for mission critical and military sustainment requirements, as well as homeland security.
Headquartered in Arlington, VA, the Company is a wholly owned subsidiary of Leonardo S.p.A. which employs more than 45,000 people worldwide. We offer a competitive compensation package and a business culture which rewards performance. Leonardo DRS is committed to being an employer of choice of a highly qualified, diverse, effective and productive workforce.
Company Overview
DRS Marlo Coilmanufactures robust heat transfer, refrigeration, and air handling equipment for industrial, commercial, utility and marine markets. Our custom engineered heat transfer solutions are used in a variety of configurations to cool, heat, and dehumidify air streams for process and building comfort. We pride ourselves on having equipment on most surface combatant ships and submarines in the U.S. Navy fleet. Additionally, DRS Marlo Coil is positioned for significant growth in the Industrial/Commercial markets.
For more information on Leonardo DRS, please visit www.leonardodrs.com, and for more information on our Commercial/Industrial business, please visit: www.marlocoil.com.
Job Location: High Ridge, MO
Job Summary
Our Welding Supervisor will be supervising our Welding Team and ensuring cost, schedule, and quality goals are being met.
Job Responsibilities
Oversee the day-to-day activities of an assigned manufacturing area

Ensure product/service quality through proper utilization of resources and adherence to applicable standards

Carry out supervisory responsibilities in accordance with the organization's polices and applicable laws and regulations

Lead activities to resolve issues and problems, identifying root cause and effecting appropriate corrective action

Monitor and enable internal and external customer satisfaction

Drive continuous improvement through deployment of best practices, such as Lean Six Sigma

Maintain and continuously improve areas, which impact on Team Member safety

Hire, manage career development, and assess performance of assigned team members

Support, communicate, reinforce and defend the mission, values and culture of the organization

Attend applicable internal or external customer meetings

Participate on special project teams

Support new product introduction activities
Qualifications
Trade School Degree in related discipline or a combination of skilled training and direct hands-on experience.

Proficient technical expertise with MIG and TIG welding and demonstrated applications.

Familiarity with NAVSEA Welding is a plus

Experience with manufacturing concepts and 5S/6S techniques

Knowledge and familiarity with quality standards (ISO, AS, etc)

Excellent interpersonal, leadership, and communication skills
Footer
Leonardo DRS and its subsidiaries and affiliates are equal opportunity employers and all qualified applicants will receive consideration for employment without regard to race, color, religion, sexual orientation, gender identity, national origin, disability status, protected veteran status,or any other characteristic protected by law.