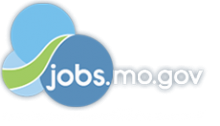 Job Information
Progress Rail Services Corp.

Engineer, Software

in

Independence

,

Missouri
5659BR
Work Location:
Independence, MO PRIIS - 287
Job Purpose:
Progress Rail Services Corporation, a Caterpillar Company and a leading provider of services to the Railroad industry in the US, Canada, Mexico, and Brazil, seeks a Software Engineer at our facility in Independence, MO.
The successful candidate is responsible for embedded software application solutions for remote Data Acquisition and Train Inspection products. Works closely with product management, engineering, and customers in requirements gathering and software design and development. Organizational skills and the ability to multi-task in a fast paced environment are a must.
Req ID:
5659BR
Company Description:
Progress Rail, a Caterpillar company, is an integrated rolling stock and infrastructure provider, delivering a full range of products and services to domestic and international railroad customers. Our customers enjoy one-stop shopping and comprehensive cradle-to-grave railway solutions - whether it rolls on the rail or is the rail itself. From locomotives, transit, freight cars and engines, to tracks, signals and advanced technology, we ensure customers can count on us to meet all their rail needs.
Forging the bridge between ideas and success, our talented and innovative team members work together to address the challenges of the rail industry today, ensuring success for the future. As part of a vibrant, global network of business operations, each and every member of our team is important to our success. With headquarters in Albertville, Ala., more than 7,000 dedicated employees serve customers through a network of close to 150 locations around the world. For more information, visit www.progressrail.com and follow us @Progress_Rail on Twitter and YouTube.
Education / Training:
• Bachelor's Degree in Computer Engineering or Computer Science
• 5 – 7 years' experience minimum in either embedded, windows or Linux/QNX based software development.
Job Title:
Software Engineer
City:
Independence
Key Job Elements:
• Development, testing and deployment of embedded product executive software
• Coordinating requirements and application design with customers, product management, and field engineering
• Managing the development of product & software
• Software and Hardware configuration management and workflows
• Development, testing and deployment of custom embedded and/or windows/QNX product application software
• Troubleshoot remote hardware and software issues
Qualifications and Experience:
• Experience in Windows Presentation Foundation (WPF)
• Experience in C# is required
• Experience in various audio codecs (H.264, H.265, etc) is preferred.
• Experience in software testing is preferred
• Experience in C, C++, NET, SQL, and database management tools preferred but not required
• Candidate must have initiative and a driven, high-performance work ethic;
• Candidate must work well in a high-energy team environment;
• Solid communication skills
EEO:
Equal Opportunity Employer – Race/Color/Sex/Religion/National Origin/Sexual Orientation/Gender Identity/Vets/Disabilities
Benefits:
Progress Rail Services Corporation and its subsidiary and affiliate companies offer an excellent total compensation package* including competitive salary, 401(k) plan with company match, available medical/dental/vision/life/disability insurance along with flexible spending and paid vacation and holidays. Relocation assistance may be available for some positions.
*Benefits eligibility differs by job position and employment status - governing plan documents control such benefits..
Job Category:
Engineering
Alternative Work Location:
Independence, MO
State::
Missouri