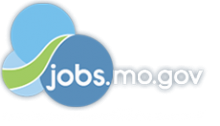 Job Information
Newell Brands

Distribution Planner

in

Jackson

,

Missouri
Distribution Planner – Jackson, MO
This is a job summary which includes essential job duties of the position. More specific information regarding duties may be provided upon request for particular locations and facilities.
This position will analyze the domestic and international shipments for the purpose of preparing and issuing shipping schedules to support customer requirements. The DC Planner will also control order processing to support customer volume while minimizing working capital.
Essential duties include:
Create deliveries for all customer orders. Plan, firm and release all orders for the Jackson Shipping Team.

Receive and evaluate "Rush" order requests.

Primary liaison between Materials Department and Customer Service.

Coordinate information with all concerned functions (i.e. production supervision, logistics/transportation, etc.) to ensure availability of product and timely shipment of customer orders.

Manage "Workflow" for Jackson facility.

Reviews Shipment creation.

Monitor backordered items on a weekly basis and expedite delivery creation and shipment of these items.

Assists with shipment creation.

Support customer service metrics in conformance with current company goals for line fill and on-time delivery.

Readily adapt to changing requirements or work assignments, including working extended hours as needed.

Work closely with other Jackson team members to achieve stated performance goals and objectives as outlined by management.

Assist other functions in a cross-functional role to support Jackson's team goals and objectives.

Provide routine reports to management as needed. Such as back log and open orders.

Perform other duties as assigned by management.
Education :
BS degree or equivalent work experience. Logistics Degree preferred.
Work Experience Requirements:
1 to 3 years of specific experience with distribution and shipment planning process.

Knowledge of current order processing systems. Knowledge of warehouse operations and transportation systems.
Technical Experience and other requirements:
SAP Experience is a must

Must possess strong analytical skills and the ability to use judgment to analyze facts, report findings and recommend corrective actions.

Proficient with Microsoft Office Word, Excel, PowerPoint and Outlook.

Conflict Management/Resolution experience.

Business Acumen.

Demonstrated ability to handle multiple tasks and assignments simultaneously.
Newell Rubbermaid and its Business Units are Equal Opportunity Employers and comply with applicable employment laws. M/F/D/V are encouraged to apply.
Newell Rubbermaid and its Business Units are Equal Opportunity Employers and comply with applicable employment laws. M/F/D/V are encouraged to apply.
Newell Brands is an equal opportunity and affirmative action employer. We provide all employees and applicants for employment with equal employment opportunities without regard to race, color, religion, gender, age, national origin, sexual orientation, gender identity, citizenship, immigration status, marital status, military status, any covered veteran status, disability status, genetic information, caregiving responsibilities or any other basis prohibited by law.