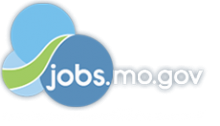 Job Information
Veterans Affairs, Veterans Health Administration

Electrician

in

Jefferson Barracks

,

Missouri
Summary
The Electrician position is located within the Facilities Engineering Service of the VA St. Louis Health Care System. The duty station will be the Jefferson Barracks Division; however the duty station may change based on the needs of the facility.
Responsibilities
The major duties of this position include, but are not limited to: Installs, modifies, repairs, loads, and tests new and installed distribution and building service equipment for a variety of excessive electrical systems, including but not limited to, 4160 volt switch gear, motors, transformers (single and 3 phase), distribution panels, constant current transformers, 480 volt parallel street lighting, underground distribution lines, power and control circuits, emergency generators, ranging from 6 KW to 400 KW, 3 phase, 4 wire, single and 3 phase AC motors fractional to 250HP, DC motors, all electrical components of gas fired boilers which utilize alarms, damper controls, motorized valves, solid state devices, static components, diodes, rectifiers, dietetic equipment, radio systems, refrigeration and air conditioning equipment (commercial type). Performs preventive maintenance on all types of electrical equipment and systems following manufacturers' and/or VA recommendations. Cleans, lubricates, adjusts, changes component parts, writes necessary work orders and makes minor repairs as needed. Completes scheduled inspections and documents equipment deficiencies in properly prescribed methods. Works from building plans, blueprints, wiring diagrams, engineering drawings, maintenance and technical manuals. Determines size, type of wire, conduit circuit breakers, fuses and other materials to make necessary installations. Repairs and/or makes modifications to equipment and systems. Diagnoses equipment malfunctions, applies proper repair procedures, orders necessary parts or materials, completes repairs within allotted time and/or established due date and completes necessary work orders. Work Schedule: Monday-Friday 7:00am-3:30pm
Position Description Title/PD#: 657-7950A
Compressed Work Schedule: Not authorized
Relocation/Recruitment Incentives: Not authorized
Requirements
Conditions of Employment
Qualifications
To qualify for this position, applicants must meet all requirements by the closing date of this announcement, 03/03/2021. EXPERIENCE: A specific length of training and experience is not required, but you must show evidence of training or experience of sufficient scope and quality of your ability to do the work of this position. Evidence which demonstrates you possess the knowledge, skills, and ability to perform the duties of this position must be supported by detailed descriptions of such on your resume. Applicants will be rated in accordance with the OPM Federal Wage System Qualification Standards. SCREEN-OUT ELEMENT: Your qualifications will first be evaluated against the prescribed screen out element, which usually appears as question 1 in the on-line questionnaire. Those applicants who appear to possess at least the minimal acceptable qualification requirement are considered for further rating; those who do not are rated ineligible and are eliminated. The potential eligibles are then rated against the remainder of the Job Elements:
Electric DrawingsElectrical EquipmentTechnical PracticesTroubleshooting (Electronic Equipment)Use and Maintain Hand Tools (Electrical Work) Experience refers to paid and unpaid experience, including volunteer work done through National Service programs (e.g., Peace Corps, AmeriCorps) and other organizations (e.g., professional; philanthropic; religions; spiritual; community; student; social). Volunteer work helps build critical competencies, knowledge, and skills and can provide valuable training and experience that translates directly to paid employment. You will receive credit for all qualifying experience, including volunteer experience. Note: A full year of work is considered to be 35-40 hours of work per week. Part-time experience will be credited on the basis of time actually spent in appropriate activities. Applicants wishing to receive credit for such experience must indicate clearly the nature of their duties and responsibilities in each position and the number of hours a week spent in such employment. Physical Requirements: Considerable walking, standing, bending and stooping are necessary in the performance of the majority of duties. Incumbent is required to climb and work from ladders; reach above their head; and at times to work in small cramped spaces. The incumbent must be capable of lifting and carrying the necessary batteries, tools, and supplies and other equipment needed to complete the assignment but not limited to 40 lbs in weight. Employee may be exposed to toxic fumes, gases, and airborne particles in the performance of duties. This exposure may adversely affect pulmonary function. The wearing of a protective respirator that will reduce the possibility of pulmonary damage is mandatory when working in areas where toxic exposure is a possibility. OSHA requirements mandate that the employees required to use a respirator NOT have a beard, and pass a baseline pulmonary function test prior to use of a respirator. Working Conditions: Incumbent must be able to work in close areas and much of the work is done inside a shop where the individual is subject to cuts and cruises from hand and power tools, and susceptible to danger from flying particles. Falls are a potential hazard when working on lifts, ladders, etc. Incumbent is susceptible to high levels of noise from equipment, machinery, and tools. Incumbent will use proper protective devices when working in these areas.
Education
Additional Information
Receiving Service Credit or Earning Annual (Vacation) Leave: Federal Employees earn annual leave at a rate (4, 6 or 8 hours per pay period) which is based on the number of years they have served as a Federal employee. VA may offer newly-appointed Federal employee's credit for their job-related non-federal experience or active duty uniformed military service. This credited service can be used in determining the rate at which they earn annual leave. Such credit must be requested and approved prior to the appointment date and is not guaranteed. Special Employment Consideration: VA encourages persons with disabilities to apply, including those eligible for hiring under 5 CFR 213.3102(u), Schedule A, Appointment of persons with disabilities [i.e., intellectual disabilities, severe physical disabilities, or psychiatric disabilities], and/or Disabled veterans with a compensable service-connected disability of 30% or more. Contact the Agency Contact for information on how to apply under this appointment authority via the Selective Placement Coordinator. The Interagency Career Transition Assistance Plan (ICTAP) and Career Transition Assistance Plan (CTAP) provide eligible displaced Federal/VA competitive service employees with selection priority over other candidates for competitive service vacancies. To be qualified you must submit appropriate documentation (a copy of the agency notice, your most recent performance rating, and your most recent SF-50 noting current position, grade level, and duty location) and be found well-qualified (have a final rating of 85 or more) for this vacancy. Information about ICTAP and CTAP eligibility is on OPM's Career Transition Resources website at http://www.opm.gov/policy-data-oversight/workforce-restructuring/employee-guide-to-career-transition/. Placement Policy: The posting of this announcement does not obligate management to fill a vacancy or vacancies by promotion. The position may be filled by reassignment, change to lower grade, transfer, appointment, or reinstatement. Management may use any one or any combination of these methods to fill the position. It is the policy of the VA to not deny employment to those that have faced financial hardships or periods of unemployment. This job opportunity announcement may be used to fill additional vacancies. Veterans and Transitioning Service Members: Please visit the VA for Vets site for career-search tools for Veterans seeking employment at VA, career development services for our existing Veterans, and coaching and reintegration support for military service members. Financial disclosure not required. For more information on the "Who may apply" eligibility requirements, please refer to the OHRM Status Candidates and Other Candidate Definitions document. If you are unable to apply online view the following link for information regarding an Alternate Application.