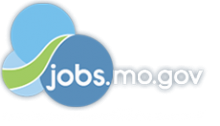 Job Information
EY

Azure Data Platform Engineer, Senior Manager, Tech Consulting

in

Jefferson City

,

Missouri
Azure Data Platform Engineer, Senior Manager, Tech Consulting
Consulting
Requisition # UNI00FYC
Post Date Apr 15, 2021
EY delivers unparalleled tech consulting services in big data, business intelligence, digital, machine learning and Artificial Intelligence. We help clients understand, architect, select and implement leading-edge solutions to drive their business. We leverage leading practices and a high degree of business acumen that has been compiled over years of experience to deliver the highest level of execution and satisfaction for our clients. Our approach is focused on analyzing business needs and making sure that the solutions delivered meet our client's goals.
The opportunity
EY is investing significantly in the build out of Data and AI services that leverage Microsoft Azure. This is a rapidly growing area and you will have the opportunity to lead and develop your skill set to keep up with the ever-growing demands of the modern data platform and data fabric landscape, You will help our clients with designing and building data and analyticsarchitectures to enable better business outcomes. You will work across client stakeholders todetermine solution requirements and rationalize architecture decisions. Duringimplementation, you will collect, aggregate, and analyzestructured/unstructured data from multiple internal and external sources andpresent patterns, insights, and trends to decision-makers. This is a highgrowth, high visibility area with plenty of opportunities to enhance yourskillset and build your career.
Your key responsibilities
The Senior Manager focuses onarchitecting solutions and managing client engagement teams, working with a wide variety of clients to deliver tech consulting services, and managing business development activities on strategic and global priority accounts.
Skills and attributes for success
Understanding customers' overall dataestate, IT and business priorities and success measures to designimplementation architectures and solutions.

Assessing the Customers' knowledge ofAzure platform and overall cloud readiness to support customers through astructured learning plan and ensure its delivery.

Translating business requirements totechnical solutions leveraging strong business acumen.

Applying technical knowledge to architectsolutions that meet business and IT needs, create Data Platform, AA/AIroadmaps, and ensure long term technical viability of new deployments,infusing key analytics and AI technologies where appropriate (e.g. AzureML, ML Server, BOT framework, Cognitive Services, Big Data, Data Lake,Azure Databricks, etc.)

Collaborating with other Cloud SolutionArchitects in developing complex end-to-end Enterprise solutions onMicrosoft Azure platform.

Supporting the planning andimplementation of data design services, providing sizing and configurationassistance and performing needs assessments.

Designing and building Modern DataPipelines and Data Streams and build Data Service APIs.

Developing and maintaining data warehouseschematics, layouts, architectures and relational/non-relational databasesfor data access and Advanced Analytics.

Working experience with Visual Studio,PowerShell Scripting, and ARM templates. Ability to conduct dataprofiling, cataloging, and mapping for technical design and constructionof technical data flows.

The ability to apply such methods tosolve business problems using one or more Azure Data and Analyticsservices in combination with building data pipelines, data streams, andsystem integration. Strong team collaboration and experience working withremote teams.

Leading large-scale clientengagements.Fosteringrelationships with client personnel at appropriate levels. Consistentlydelivering quality client services. Driving high-quality work productswithin expected timeframes and on budget.

Monitoring progress, managing risk andensuring key stakeholders are kept informed about progress and expectedoutcomes.

Providesdirectional guidance and recommendations around data technology, datamodels, and data storage formats

Staying abreast of current business andindustry trends relevant to the client's business
To qualify for the role you musthave
Bachelor'sdegree, or MS degree in Computer Science, Statistics or Applied Mathematics,Data Science, or Machine Learning. Ph. D. preferred

Atleast five years of professional consulting experience in big data, and dataengineering

Extensiveexperience connecting to various data sources and structures: APIs, NoSQL,RDBMS, Blob Storage, Data Lake, etc.

Deep understanding of ETL, ELT, dataingestion/cleansing and engineering skills

Breadth of technical experience and knowledge,with depth / Subject Matter Expertise in two or more of the following DataPlatform Cloud solutions required:

SQL including OSS (postgres, MySQL etc), AzureSQL

NoSQL Databases including OSS (Maria, Mongoetc), Cosmos DB

Big Data including SQL DW, Snowflake, BigQuery, Redshift

Advanced Analytics including Azure Data Bricks,visualization tools as PowerBI, Tableau

Data Governance, Data Catalog, Master DataManagement

Big Data implementation - using Open Source andNon-SQL technologies such as Databricks,Spark, Spark Streaming, Kafka, Cosmos DB, Snowflake andPython.

Knowledgeof Lambda and Kappa architecture patterns.

Knowledgeof Master Data Management (MDM) and Data Quality tools and processes.

Abilityto help customers engineer Azure Data Solutions based on current on-premisedata centers.

Communicationis essential, must be able to listen and understand the question and developand deliver clear insights.

Independentand able to manage and prioritize workload.

Abilityto quickly and positively adapt to change.

Avalid driver's license in the US; willingness and ability to travel to meetclient needs.
Ideally,you'll also have
Bachelor'sDegree or above in mathematics, information systems, statistics, computerscience, or related disciplines

Experiencewith machine learning and data science, including utilization of tools andcapabilities like Azure Databricks, Azure ML and Cognitive Services, as well asprogramming languages like R and use of R Studio

MSCertification: Azure Data Engineer Associate
What we look for
What working at EY offers
We offer a competitive compensation package where you'll be rewarded based on your performance and recognized for the value you bring to our business. In addition, our Total Rewards package includes medical and dental coverage, pension and 401(k) plans, a minimum of twenty-five 25 days of vacation plus 10 observed holidays, and a range of programs and benefits designed to support your physical, financial and social well-being. Plus, we offer:
Acollaborative environment where everyone works together to create a betterworking world

Excellenttraining and development prospects, both through established programs andon-the-job training
About EY
Ifyou can confidently demonstrate that you meet the criteria above, pleasecontact us as soon as possible.
Makeyour mark. Apply today.
EY provides equal employment opportunities to applicants and employees without regard to race, color, religion, age, sex, sexual orientation, gender identity/expression, national origin, protected veteran status, disability status, or any other legally protected basis, in accordance with applicable law.