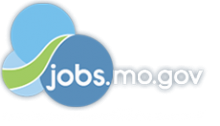 Job Information
Acxiom LLC

Decision Support Analyst (Remote)

in

Jefferson City

,

Missouri
Assists clients with business solution definition as well as campaign management and business intelligence tools and/or processes through all or some of the following ways:
• Fully understands details of client's data and Acxiom's marketing capabilities, ensuring clients receive accurately segmented, cleansed, formatted and ready-to-market data.
• Executes and analyzes decision support processes and data to measure campaign/model efficiency, data accuracy, data integrity, operations performance, customer satisfaction and cost effectiveness.
• Provides data, analysis and recommendations to support multiple technical operations and ensure client satisfaction.
• Researches, trouble shoots, administers application administration, conducts application user training, and code changes.
*This is a remote role can be located anywhere in the U.S.
What You Will Do:
• Data management and data consultation
Provide attributes and population according to client modeler needs

Support retro-model score requirements

Data archive and retrieval

Execute data extracts and transfers
• Build model performance/validation reports
• Manage prod model flow of data between data mart and model score environments
• Increased complexity of assignments - augmentation and/or independent segment owner.
• Augmentation (1 or >) or owner of moderately complex assignments.
• Owner (1 or >) of low complexity assignments
• Moderate ability to see whole picture.
• Assists clients with business solution definition through campaign management and business intelligence tools and/or processes.
• Audits post-production changes to ensure service level agreement compliance.
• Executes moderately complex campaigns which may include, but is not limited to, the review of campaign specifications, working with clients to validate and obtain sign-off of client deliverables and dynamic campaign execution.
• Various processes associated with Acxiom Executed Campaign, Custom Client Reports and Datamart Build services such as the Data Mart build process, reporting and analytics and the campaign execution process.
• Executes simple Custom Client Report Services - utilizing necessary tools; executes standard/automated DataMart Build processes; audits, monitors and ensures SLA compliance.
• Develops, maintains, and improves client relationship through increased client communications. May have campaign and/or reporting specialty and may be point of contact for some client campaigns.
• Contributes to (and may provide ownership) to the research process of a technical operation. Provides data, analysis, and recommendations to support multiple technical operations and assure client satisfaction.
• Provides consultation, support, communication and training to teams and clients on campaign management tools and / or processes. Liaisons with multi-channel partners, providing question support and new set up for transfer and encryption.
• Participates in change management process for existing solutions which may include, but is not limited to, solution, tool and process changes.
• Responsible for application administration. Identifies, recommends, and documents code changes or makes appropriate code changes. Constructs and/or enhances data documentation as needed. Changes processes for clients through established change management procedures
• Investigates and advises clients on potential processing efficiencies, redundancies and/or optimum use of data. Drives and shares best practices, adoption of standards and lessons learned with internal Acxiom teams
• Documents and conducts performance monitoring and tuning for user applications and environments
• Maintains subject matter expertise in designated accounts and processes
• Documents and conducts performance monitoring and tuning for user applications and environments
• Ensures compliance with established procedures, project requirements and service level agreements through audits.
What You Will Have:
Required :
· Functional knowledge of solution management.
· Familiar with Python
· Familiar with Tableau
Preferred:
· Bachelor's degree and a minimum of 2 years of related experience; or an advanced degree without experience; or equivalent work experience.
· Solid understanding of relational database design.
· Knowledge (Understanding of Syntax) in 2 or more:
· SQL / PL –SQL
· Perl
· Shell Scripting
· Campaign Management Tools
· Business Intelligence Tools, specifically Tableau.
· Familiar with Python
· ETL Tools
· UNIX / LINUX
· Knowledge of Information Technology practices.
· Demonstrated ability to communicate with clients and internal stakeholders – answering questions, resolving issues, conducting research.
· Attention to detail, important to monitor and audit.
#GD17
Primary Location City/State:
Homebased - Conway, Arkansas
Additional Locations (if applicable):
Acxiom is an affirmative action and equal opportunity employer (AA/EOE/W/M/Vet/Disabled) and does not discriminate in recruiting, hiring, training, promotion or other employment of associates or the awarding of subcontracts because of a person's race, color, sex, age, religion, national origin, protected veteran, military status, physical or mental disability, sexual orientation, gender identity or expression, genetics or other protected status.
Who is Acxiom?
We are leaders in helping brands achieve the number one mantra for every business – know your customer. For fifty years, we've helped marketers deal with a fast-changing future of growing channels, data and technology. By understanding the customer, marketers can communicate with relevance everywhere and drive better customer experiences that build a better brand and, in turn, better business.
We're one of the marketing industry's most experienced, respected and forward-thinking leaders. For nearly fifty years, we've helped the world's best marketers understand their customers so that they can reach people with relevance rather than randomness. Our products and solutions form the data foundation that make it possible for marketers to drive better customer experiences and meaningful interactions at scale across every channel.
Our job opportunities will give you the opportunity to showcase your talents, grow your skills, and expose you to cutting-edge technologies, whether you're an engineer, developer, products guru, systems and security expert, sales and consulting executive, or an intern looking to gain real experience with a company that will make you stand out.
At Acxiom, our values begin with our associates, who are the single most important driver of our success. We're looking to hire people who share our core values: collaboration, excellence, innovation, a focus on outcomes, and being empowered to make and own decisions that benefit our clients and our company. Our values represent our brand promise – to our clients and to our associates – and define our company culture.
If you are interested in applying for employment with Acxiom and need special assistance or an accommodation to apply for a posted position, contact our recruiting department at 1-877-314-2049.
Attention California Applicants: Please see our California Consumer Privacy Act notice here (http://www.interpublic.com/ccpa-privacy-notice/) .
Attention Colorado Applicants: This position is not located in Colorado but applications for remote work may be considered. For information about this role under CO Equal Pay Law, please contact recruit@acxiom.com
We highly recommend you create an account to monitor your resume submissions. Click on the Sign In link above to create an account or sign up at the end of your application.
Interested in Acxiom? Learn about our Equal Opportunities, job postings, and more:
About Us (http://www.acxiom.com/about-acxiom/)
Follow Us on Twitter
Find Us on Facebook (http://www.facebook.com/AcxiomRecruiting)
Careers Page
LinkedIn (http://www.linkedin.com/company/acxiom)