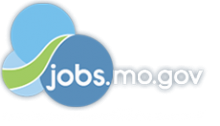 Job Information
Facebook

Firmware Verification Engineer

in

Jefferson City

,

Missouri
Intro:
Facebook's mission is to give people the power to build community and bring the world closer together. Through our family of apps and services, we're building a different kind of company that connects billions of people around the world, gives them ways to share what matters most to them, and helps bring people closer together. Whether we're creating new products or helping a small business expand its reach, people at Facebook are builders at heart. Our global teams are constantly iterating, solving problems, and working together to empower people around the world to build community and connect in meaningful ways. Together, we can help people build stronger communities - we're just getting started.
Summary:
The Firmware Verification Engineer in AR Hardware will be an integral member of the system design verification engineering (DVE) team that ensures our designs are capable of meeting all product requirements. This position will have the opportunity to influence product design, own a substantial aspect of design verification engineering, and design test protocols with line-of-sight to mass production. The ideal candidate will be a self-starter who can navigate through the development of test architecture all the way through detailed execution. They are detail-orientated with robust communication skills and comfortable working in a highly visible and highly hands-on problem-solving environment. The candidate will also have a strong ability to communicate to all levels of an organization – from management to technical engineers. You will collaborate with a large breadth of cross-functional disciplines to understand emerging designs and technologies. If you're a C and C++ expert with deep knowledge of computer architecture, an understanding for embedded electronics, and an aptitude for optimization, you'll thrive in our collaborative environment.
Required Skills:
Work with the hardware engineering and technology teams to understand product design requirements and own definition of verification requirements and development of develop test systems to evaluate functional performance

Strengthen the hardware abstraction team in their efforts to provide an API to researchers, experience developers and design validation teams

Maintain and improve the existing test infrastructure as well as to help grow and develop new functionality

Define and document API functions integrate networking functionality

Collaborate with various stakeholders across teams and disciplines to gather requirements and provide targeted solutions

Drive real-time testing efforts
Minimum Qualifications:
BS or advanced degree in Electrical Engineering, Computer Engineering, Computer Science, Engineering, Math, Physics or a related field or equivalent experience

Experience with Firmware verification with focus on hardware interactions

Experience with driver verification and interactions higher in the stack

5+ years C and C++ experience and industry experience in the last 2 years, including modern C++ features

3+ years experience with one or more level scripting languages such as Python

Experience with embedded systems' architecture and components

Experience with performance optimization of algorithms

Experience with network protocols
Preferred Qualifications:
Experience with hardware abstraction methods

Experience with testing of consumer electronics hardware

Experience with real-time systems, including real-time testing applications, such as Hardware-in-the-loop

Experience with test automation and Instrument communication (Oscilloscopes, cameras etc.)

Experience with android development
Industry: Internet
Equal Opportunity: Facebook is proud to be an Equal Opportunity and Affirmative Action employer. We do not discriminate based upon race, religion, color, national origin, sex (including pregnancy, childbirth, or related medical conditions), sexual orientation, gender, gender identity, gender expression, transgender status, sexual stereotypes, age, status as a protected veteran, status as an individual with a disability, or other applicable legally protected characteristics. We also consider qualified applicants with criminal histories, consistent with applicable federal, state and local law. Facebook is committed to providing reasonable accommodations for candidates with disabilities in our recruiting process. If you need any assistance or accommodations due to a disability, please let us know at accommodations-ext@fb.com.