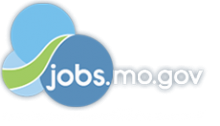 Job Information
Travelers

Infrastructure Technology Enablement Engineer

in

Jefferson City

,

Missouri
Company Summary
Taking care of our customers, our communities and each other. That's the Travelers Promise. By honoring this commitment, we have maintained our reputation as one of the best property casualty insurers in the industry for over 160 years. Join us to discover a culture that is rooted in innovation and thrives on collaboration. Imagine loving what you do and where you do it.
Job CategoryTechnology
Target Openings1
Job Description SummaryEngineering leader responsible for driving critical and strategic infrastructure solutions and programs across the assigned area of technology engineering. Helps define and deliver on technology strategy in alignment with organizational goals. Drives execution of critical initiatives, in collaboration with stakeholders and engineers across multiple organizations. Proactively identifies ways to improve and optimize the environment, through tactical recommendations and strategic plans including resource capacity and delivery date adherence. Responsible for collaborating with peers and stakeholders to develop comprehensive solutions across Infrastructure and Cloud Services organization.Primary Job Duties & Responsibilities
Develops strategic infrastructure solutions that align with the business objectives and architectural direction of the organization.

Drives the design and ensures delivery of key infrastructure initiatives and programs.

Act as engineering delivery leader within assigned area, accountable for directing the design and build of solutions and technology adoption across multiple organizations.

Recognizes opportunities for new solutions and influences or directs the development of those solutions.

Manages complex technical issues and problems across organizations/areas of responsibility to closure.

Builds, leverages and maintains effective alliances across technical and business community.

Effectively influences and openly communicates with senior leadership and business partner leadership.

Interacts with customers, vendors, and leadership to achieve effective, strategic, and fiscally responsible results.

Proactively generates management information for responsible technologies.

Operates independently with limited day-to-day supervision.

Perform other duties as assigned.
Minimum Qualifications
A bachelor's degree in Computer Science or a related field, or its equivalent in work experience, plus five years of experience in Technology required;

Alternatively, a Master's degree in CS or a related field and three years of work experience in Technology.

One year of experience as a technical lead required.
Education, Work Experience, & Knowledge
Three years of experience as a technical lead preferred.

9+ years of experience in Technology, three of which in a technical lead role preferred
Job Specific Technical Skills & Competencies
Seen as a technical expert across the organization and the industry

Advanced knowledge in a broad spectrum of other technology areas

Master knowledge of tools and techniques required for all area(s) of responsibility

Expert knowledge of relevant infrastructure technologies including Telephony, Omni-Channel, Network, Database, Server, Storage etc.

General understanding of the business that the assigned projects are supporting
Environmental / Work Schedules / Other
Operates standard office equipment (Frequency).

Sitting (can stand at will) (Frequency).

Use of Keyboards, Sporadic 10-Key (Frequency).
Employment Practices
Travelers is an equal opportunity employer. We value the unique abilities and talents each individual brings to our organization and recognize that we benefit in numerous ways from our differences.
If you have questions regarding the physical requirements of this role, please send us an email so we may assist you.
Travelers reserves the right to fill this position at a level above or below the level included in this posting.
Travelers has 30,000 employees in the United States, Canada, the United Kingdom, Ireland and Brazil. >> Explore life at Travelers.

We have 8 diversity networks, employee-led organizations dedicated to fostering the development and success of our employees. >> Discover diversity and inclusion.

Employees and their eligible family members – including spouses, domestic partners and children – are eligible for coverage from the first day of employment. >> Explore benefits.

Travelers has been recognized by organizations such as Forbes, Human Rights Campaign Foundation, and Military Times. >> Read more about recognition.

Our employees are valuable assets to their hometowns, giving more than 100,000 hours of their time toward important causes each year. >> Learn about community involvement.

Imagine other opportunities here.