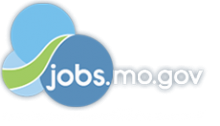 Job Information
Lumen

Lead IT Systems Engineer - Work from Home | Midwest / East Coast

in

Jefferson City

,

Missouri
About Lumen
Lumen is guided by our belief that humanity is at its best when technology advances the way we live and work. With 450,000 route fiber miles serving customers in more than 60 countries, we deliver the fastest, most secure global platform for applications and data to help businesses, government and communities deliver amazing experiences. Learn more about Lumen's network, edge cloud, security and communication and collaboration solutions and our purpose to further human progress through technology at news.lumen.com, LinkedIn: /lumentechnologies, Twitter: @lumentechco, Facebook: /lumentechnologies, Instagram: @lumentechnologies and YouTube: /lumentechnologies.
The Role
The Lead Engineer will be part of the Contact Center Federal Operations Group (CCFOG), which is responsible for all infrastructure and application layer administration on the FEDRAMP production environment. The responsibilities include maintenance and tuning of a multi-tenant Genesys 8.X/9.X environment running in an AWS infrastructure as part of a managed Lumen solution. Daily responsibilities include providing top level escalation support for the Genesys software as well as for the customers (Tenants) that reside in the FEDRAMP production environment. He or she will also be responsible for installation, implementation and remediation of High availability Linux/Windows environments, trouble ticket handling, and troubleshooting of highly critical production environment with 99.999% uptime. This person will work closely with other application, systems operations and engineering teams.
Position Requirements: US Citizenship and the ability to obtain a government trust suitability clearance
The Main Responsibilities
Under limited supervision, the candidate will be responsible for supporting the design, engineering, and development of portions of major projects or entire projects of lesser complexity.

Candidate will provide design, development, certification, deployment, support functions, performance analysis and problem-solving efforts for various hosted contact center platforms and other engineering initiatives- primary focused around both AWS infrastructure, VOIP and Genesys support and administration functions.

Responsibilities will also include defining test plan requirements, supporting the execution of platform certifications and related proof of concepts as well as lifecycle management.

Candidate will support efforts creating development test environments, including physical and logical setup.

Strong communications skills are a must to effectively and efficiently provide Tier 3/4 support for Provisioning, Operations, and Sales staff on AWS infrastructure, VOIP and Genesys software issues.

Role requires significant interaction and collaboration with customers, other engineering groups, product, planning, operations, IT organizations, vendor development and support groups, as needed.

Be willing to work off-hours maintenance windows on a planned and on-call basis and participate in an on-call rotation on a 7 X 24 X 365 basis
What We Look For in a Candidate
Position Requirements:
US Citizen required

Ability to obtain a government trust suitability clearance
Qualifications:
Bachelor's degree in Engineering, Computer Science, or a related field and minimum 6 years relevant experience preferred.

Excellent communications skills required.

Extensive experience with system administration of Genesys 8.x software.

Experience operating carrier-class or large enterprise-level Contact Center Applications (Interactive Voice Response systems, Computer Telephony Integration solutions, PBX/ACD, VoIP), Genesys Voice Portal, ACD Strategy

Cloud (private and public) architecture and underlying technologies background
Desired skills:
Experience in Amazon Web Services

Prior work within a FEDRAMP authorized environment a plus
Education:
Bachelors or Equivalent

Masters or Equivalent
What to Expect Next
Requisition #: 249098
EEO Statement
We are committed to providing equal employment opportunities to all persons regardless of race, color, ancestry, citizenship, national origin, religion, veteran status, disability, genetic characteristic or information, age, gender, sexual orientation, gender identity, marital status, family status, pregnancy, or other legally protected status (collectively, "protected statuses"). We do not tolerate unlawful discrimination in any employment decisions, including recruiting, hiring, compensation, promotion, benefits, discipline, termination, job assignments or training.
Disclaimer
The above job definition information has been designed to indicate the general nature and level of work performed by employees within this classification. It is not designed to contain or be interpreted as a comprehensive inventory of all duties, responsibilities, and qualifications required of employees assigned to this job. Job duties and responsibilities are subject to change based on changing business needs and conditions.
Salary Range
Salary Min :
85230
Salary Max :
189360
This information reflects the anticipated base salary range for this position based on current national data. Minimums and maximums may vary based on location. Individual pay is based on skills, experience and other relevant factors.
This position is eligible for either short-term incentives or sales compensation. Director and VP positions also are eligible for long-term incentive. To learn more about our bonus structure, you can view additional information here. (https://jobs.lumen.com/global/en/compensation-information) We're able to answer any additional questions you may have as you move through the selection process.
As part of our comprehensive benefits package, Lumen offers a broad range of Health, Life, Voluntary Lifestyle and other benefits and perks that enhance your physical, mental, emotional and financial wellbeing. You can learn more by clicking here. (https://centurylinkbenefits.com)
Note: For union-represented postings, wage rates and ranges are governed by applicable collective bargaining agreement provisions.
Salary Range
Salary Min :
85230
Salary Max :
189360
This information reflects the base salary pay range for this job based on current national market data. Ranges may vary based on the job's location. We offer competitive pay that varies based on individual experience, qualifications and other relevant factors. We encourage you to apply to positions that you are interested in and for which you believe you are qualified. To learn more, you are welcome to discuss with us as you move through the selection process.