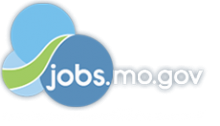 Job Information
Army National Guard Units

MATERIALS EXAMINER AND IDENTIFIER (HAZMAT) (TITLE 32)

in

Jefferson City

,

Missouri
Summary
THIS IS A NATIONAL GUARD TITLE 32 EXCEPTED SERVICE POSITION. This National Guard position is for a WG-6912-07 MATERIALS EXAMINER AND IDENTIFIER (HAZMAT) (TITLE 32), Position Description Number D1908000 in SPMD 1622 and is part of the MO United States Property and Fiscal Office. APPOINTMENT FACTORS: This is an Anticipated Permanent Excepted Service position. This is a bargaining unit position. SEE NOTES UNDER CONDITIONS OF EMPLOYMENT BELOW.
Responsibilities
Performs full range of examining and identifying duties for most complex categories of materiel and equipment including electronic, mechanical, perishable, radioactive, and assemblies and components.
Inspects, receives, sorts, counts, identifies and knowledgeable of special handling techniques and procedures required for processing of explosives, toxic chemicals, flammables, gas cylinders, radioactive material, hazardous waste or medical waste.
Receives or rejects materiel, equipment, including non-standard equipment, and complex assemblies for the facility based on knowledge of products, equipment, and procedures.
Schedules the receipt of property and assured that the property was identified to include identification of all contaminants.
Performs or initiates required testing, e.g., radioactive surveys/wipe tests, prepared sample for transmission to environmental laboratories for analysis.
Performs extensive research on equipment specifications using automated systems, technical manuals and supply bulletins to determine any special requirements for complex items passing through the storage and distribution area.
Packs, cushions, applies preservatives, protected property and ensured packaging met regulatory requirements.
Performs other duties as assigned.
Requirements
Conditions of Employment
Qualifications
MILITARY REQUIREMENTS: Compatible military grade and assignment required prior to the effective date of placement. This is an Excepted Service position that requires membership in a compatible military assignment in the employing state's National Guard. Applicants who are not currently a member of the National Guard must be eligible for immediate membership. If you are not sure you are eligible for military membership, please contact a National Guard recruiter at 1-800-GO-GUARD (1-800-464-8273) prior to applying for this position. Selected candidate will be required to be in a compatible military assignment prior to effective date of placement. Selected candidate must be MOS qualified within 12 months from date of appointment. Enlisted - CMF 91; MOS 25B, 36B, 51C, 88M, 88N, 89A, 89B, 92A, 92F, 92G or 92Y Supervisor must verify that selected individual occupies a compatible military position. Technicians will not be militarily senior to their full-time supervisor or wage leader (grade inversion). GENERAL EXPERIENCE: Must possess experience, education, or training which demonstrates your ability to compare item identification against receiving reports and issue request forms; skill in using hand-trucks, dollies, and other equipment to move stock; ability to use hammers, pliers, and other hand-trucks; and to follow orally and written instructions. WG-07 SPECIALIZED EXPERIENCE: Must possess 18 months of specialized experience in identifying and sorting a variety of complex hazardous material and equipment; experience in identifying and sorting a variety of complex material and equipment; experience receiving material and equipment, recording, and placing them in proper storage areas; and experience requiring arithmetic, counting, and adding number of items, dividing or multiplying items into groups.
Education
Additional Information
If you are a male applicant who was born after 12/31/1959 and are required to register under the Military Selective Service Act, the Defense Authorization Act of 1986 requires that you be registered or you are not eligible for appointment in this agency (https://www.sss.gov/RegVer/wfRegistration.aspx). If you are unable to apply online or need to fax a document you do not have in electronic form, view the following link for information regarding an Alternate Application.