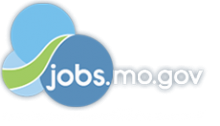 Job Information
Peraton Corporation

Principal Cloud Engineer

in

Jefferson City

,

Missouri
Principal Cloud Engineer
Requisition ID : 21012796
Location : United States
US Citizenship Required for this Position: : Yes
Relocation Assistance: : No relocation assistance available
Clearance Type: : Polygraph
Shift : 1st Shift
Travel : No
Job Posting Category : Engineering
Description
Overview
Peraton drives missions of consequence spanning the globe and extending to the farthest reaches of the galaxy. As the world's leading mission capability integrator and transformative enterprise IT provider, we deliver trusted and highly differentiated national security solutions and technologies that keep people safe and secure. Peraton serves as a valued partner to essential government agencies across the intelligence, space, cyber, defense, civilian, health, and state and local markets. Every day, our 22,000 employees do the can't be done, solving the most daunting challenges facing our customers.
Description
Peraton is looking for a Principal Cloud Engineer to work in Fairfax, VA. The selected individual will play a critical role in the development and delivery of the organization's overall cloud adoption and advancement efforts. The primary focus of this position is to provide expertise as a cloud platforms engineer, to build, configure, and maintain infrastructure hosting in the cloud (AWS). The qualified candidate will:
Analyze customer requirements and provide technical expertise on cloud cluster computing techniques and technologies

Create functional design specifications, architectures, and render support with other cloud project deliverables

Deploy, manage, operate, and debug cloud initiatives as needed in accordance with best practices throughout the development lifecycle

Manage cloud/system infrastructure and any processes related to these systems

Offer recommendations with respect to cloud migrations, and prepare technical implementation roadmaps for cloud adoption
Qualifications
Basic Qualifications
An Active Top Secret/SCI with Polygraph security Clearance

Experience with cloud services technologies (e.g. AWS, Azure, Google Cloud) to include design implementation, integration, or Cloud Certifications

Experience engineering, testing, and refining computer/application software to produce the required product

Minimum of 5 years of relevant experience and a Bachelors' degree in Computer Science, Information Systems, System Engineering, Business or related discipline. (An additional four years of relevant work experience may substitute for a degree); OR Minimum of 3 years of software engineering experience with a Master's degree in Computer Science, Information Systems, or Engineering
Preferred Qualifications
Experience working in an Agile Environment

Experience with one or more of the following technologies: VPC, EC2, Auto scaling Groups, Load Balancers

Experience with the engineering, development and maintenance of data repositories, data management applications, and systems, data ingestions applications

Experience with practices such as test-driven development(TDD, SecDevOps, Agile Software)

AWS Certifications
We are an Equal Opportunity/Affirmative Action Employer. We consider applicants without regard to race, color, religion, age, national origin, ancestry, ethnicity, gender, gender identity, gender expression, sexual orientation, marital status, veteran status, disability, genetic information, citizenship status, or membership in any other group protected by federal, state, or local law.
Req ID: 21012796