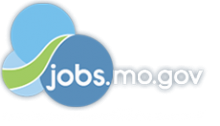 Job Information
VIVA USA Inc

SAP Data Entry Clerk

in

Jefferson City

,

Missouri
Req Ref No: SRMODE271 Location: Jefferson City, MO Duration: 12.0 months
Description
Job Description:
BASIC FUNCTION:
The primary function of this role is to assist with the process of populating the new SAP Plant Maintenance System with the information needed to properly care for the plant's equipment. As such, the person filling this role will be tasked with gathering and organizing information then entering it into SAP directly or into Excel spreadsheets that can allow for bulk uploading. The SAP Data Entry Clerk will report to the Maintenance Buyer/Planner. The incumbent should have good typing/data entry skills and the ability to learn the task quickly. Additionally, the incumbent should be capable and practiced in checking his/her work for completeness, accuracy, and logical rationality. This role is a day shift temporary assignment designed to extend until the project is complete. The work hours and schedule will be finalized and coordinated with the Maintenance Buyer/Planner who provides direct supervision over this position.
ACCOUNTABILITIES:
Gathers and organizes information required to populate the SAP Plant Maintenance System. Ensure complete and accurate entry of PM tasks, plans, and schedules into the SAP Plant Maintenance System. Exercise good judgment to identify and escalate anomalies and matters that require review and clarification. Offers helpful and constructive suggestions to help the Maintenance Team improve the care they give to equipment based on personal experience and insights gained from this assignment. Other tasks as needed to assist in identifying equipment and assisting the Maintenance Buyer/Planner in making the SAP System ready for use.
REQUIREMENTS:
Educational Requirements: Associate's Degree or higher preferred in a computer-related field such as data processing, information systems, etc. Experience with SAP is essential and candidates with experience in SAP's Plant Maintenance Module are preferred. Prior experience working in an engineering or maintenance function is also desired. Good writing skills are important as well as intermediate skills in Excel.
KEY COMPETENCIES:
Action-Oriented Functional / Technical Skills Self-Starter Typing / Data Entry Skills Detail-Oriented Priority Setting Decision Quality Organized, Manages Work Well Logical Thinker Driven to Meet Deadlines Dependability Good Communication Skills
ADDITIONAL COMMENTS:
Candidates that do not meet the minimum requirements will not be considered.
VIVA is an equal opportunity employer. All qualified applicants have an equal opportunity for placement, and all employees have an equal opportunity to develop on the job. This means that VIVA will not discriminate against any employee or qualified applicant on the basis of race, color, religion, sex, sexual orientation, gender identity, national origin, disability or protected veteran status.