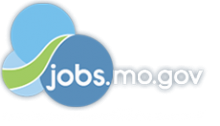 Job Information
MassMutual

Solutions Architect

in

Jefferson City

,

Missouri
Objectives of this role – What success looks like:
Partner with Enterprise Architecture (EA) to define and maintain the target operating model for delivery, including technologies, tools, and patterns

Partner with Enterprise Architecture to further the strategic vision and application Roadmaps

Partner with Development Teams to translate architecture to design/code-level execution

Serve as the technical liaison between MassMutual business partners, industry vendors, and distribution partners, while working very closely with both business and technical stakeholders

Identify end-to-end technical solutions based on business needs that utilize a service-based architecture incorporating API's and Events for decoupling Digital and Backend application services.

Capture future state technology vision in actionable, context-specific roadmaps

Partner directly with the specific technology subject matter experts and technical leads to ensure architecture standards are adopted and solutions are aligned with enterprise Technology stacks.

Architect Solutions are designed as reusable components (API's/ Microservices) that compose an overall solution that's flexible, scalable, performant and providing excellent user experience.

Accountable for implementation of cross-functional solution architecture of all technologies in the Sales & Distribution technology stack

Understand and proactively assess the current state of the technology and identify gaps and overlaps

Ensure technologies are optimized, recommending investments and rationalization and if necessary, conducts technology assessment and selection

Possess deep industry understanding and a point-of-view of the services provided and the technologies/products used in the industry in order to effectively make decisions on product usage and investment at MassMutual
Daily and monthly responsibilities – What your days and weeks will include:
Architecture/ Design Decisions & Technology Evaluations

Industry Trends, Research, POC, Tools

Architecture Snapshots

Full Architecture Reviews

Design & Code Reviews

Test Plan Reviews

Production Support Transition Reviews

Hands-on collaboration with Development team

Attend and contribute to Architecture & Design Roundtables

Project Team Meetings, status, planning, requirement reviews, etc.
Required skills and qualifications – The qualifications that are needed for this role:
Minimum of 5 years development experience, capable of designing and implementing complex solutions

Minimum of 2 years of experience in sales & distribution related business processes and technologies

Skilled leading and/or participating in system design and architectural activities including technical requirement writing experience and ability to lead collaboration sessions for important design reviews and decisions.

Strong collaboration skills with the ability to work in a team-based environment including employees, vendors, and third-party contractors

Excellent mentoring skills and the desire to contribute to efforts beyond the scope of the day-to-day project work

Proven ability to provide technical leadership and guidance to less experienced team members

Strong understanding and adherence to IT SDLC and operational best practices

Detailed understanding of both Agile and Waterfall software engineering principles (SDLC) and methodologies

Capable of designing and implementing complex solutions with anyone of the following technologies; HTML, CSS, JavaScript, JAVA, NodeJS, SpringBoot, Python, APIs, Kafka as well as Cloud Native Services.

Experience in cloud application design, development, and deployment

Knowledge of user authentication and authorization between multiple systems, servers, and environments

Experience with event streaming and web service protocols like SOAP, REST, JSON or Kafka

Experience with data development, including database design, modeling, ETL and scheduling

Experience with Design Patterns and modeling tools

BA or BS degree or equivalent practical experience
Preferred qualifications – Additional skills that make you a great fit:
Experience in AWS cloud application design, development, and deployment including AWS Certified Solutions Architect – Professional

7 years design & development experience including frontend, backend, database and Integration technologies preferred

Experience with open source tools

Strong knowledge of ETL development including development patterns, and best practices

Knowledge of insurance data, investment data and/or financial data

Knowledge of insurance and investment industry standards and protocols (e.g. DTCC, ACORD)

Knowledge of data governance and data management technologies and methodologies

Experience with PowerShell, SSIS, SQL , and ETL

Strong understanding of databases, cloud computing, and software development lifecycle

Experience with relational and object databases (SQL/Mongo)

Experience with Graph databases (Neo4J, Neptune)

Experience with creating and maintain database schemas that represent and support business processes

Proficient understanding of code versioning tools (e.g. Bitbucket, GIT, VSS)

Experience with 1 or more JavaScript framework (e.g. Angular, ReactJS, Vue)

Experience with 1 or more scripting technologies (e.g. Jenkins, ezCopy)

Awareness of quality practice, TDD, BDD and unit test strategy
MassMutual is an Equal Employment Opportunity employer Minority/Female/Sexual Orientation/Gender Identity/Individual with Disability/Protected Veteran. We welcome all persons to apply. Note: Veterans are welcome to apply, regardless of their discharge status.