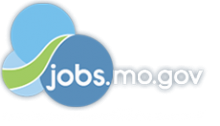 Job Information
Verint Systems, Inc.

Specialist, Product Support

in

Jefferson City

,

Missouri
Specialist, Product Support
Location US-Remote (United States)
Job ID 15464
As a global market share leader in the high-growth customer engagement market, Verint is focusing to expand our growth as a critical part of its announced plan to create two independent public companies in February 2021. As a part of this exciting growth trajectory, Verint is looking to add additional top talent to our team.
Overview of Job Function:
The Global OEM Partner Support Organization provides Verint's Global OEM and SaaS Business partners post-implementation technical support services for the full line of Verint CES OEM software offerings.
TheSpecialist, OEM Product Support roleanalyzes and evaluates complex technical problems and/or functionality questions within the software based on the application, data source or integration with external applications. The role determines the best course of action to resolve the problem or inquiry.
TheSpecialistis considered a subject matter expert with one or more Verint OEM applications or components and has highly specialized advanced knowledge in one or more Verint technologies.
Principal Duties and Essential Responsibilities:
Assist OEM Partners / Customers with assigned technical support issues up to Tier 4 level.

Provide accurate analysis, troubleshooting and testing of technical issues.

Ensure the highest level of communication with the customer to meet Verint's OEM contractual Service level Agreement (SLA) by providing regular updates with respect to progress of each incident, and quickly providing high quality, complete, and timely solutions in a professional manner while demonstrating the highest level of customer service.

Serve as the primary support contact for key OEM Partner accounts and/or escalated accounts that have support ticket issues that need to be resolved.

Facilitate resolutions with Verint's OEM Partner/Customer contacts and with other members of the Verint organization (sales, services, product house, etc.) as necessary in the course of problem resolution, in addition to being a resource to those departments and escalated support members.

Primary Interface between Verint Engineering and OEM Partner contacts.

Conduct periodic sessions to guide an OEM Partner / Customer in a consultative manner on product usage specific to their business needs.

Deliver internal training on their area of expertise to other members of the team, as necessary.

Author/co-author technical knowledge base articles in their area of expertise for use by the OEM Support team.

Develop and maintain product knowledge relevant to product offerings, current support policies, and methods of support delivery, in order to quickly provide technically accurate and complete resolutions.

Act as a SME for new Verint OEM products.

Follow and maintain all standards for tracking and documenting issues throughout the lifecycle of all support cases.

Meet or exceed customer satisfaction objectives.

Demonstrate an in-depth knowledge of multiple Verint OEM products.

Meet or exceed ticket resolution targets both individually and as a team.

Work effectively unsupervised as well as in team environment
Minimum Requirements:
Bachelor's degree in a technology discipline or related field, or equivalent work experience

Minimum of 3-5 years of customer contact center or service experience that supports implementation, and troubleshooting of software applications and related technology infrastructure, or equivalent

Strong communication skills written and verbal; ability to tailor the explanation of technical concepts to the audience

Experience in technical writing and documentation

Demonstrated ability to assume ownership of a Partner/Customer and their corresponding issue(s) to manage through to conclusion and/or assume ownership of a uniquely technical issue(s) until resolution and closure is achieved

Demonstrated experience working with Computer Telephony Integration (CTI).

Ability to work a flexible schedule in the interest of Partner/customer satisfaction; may be required to participate in on-call rotations consistent with OEM Support's on-call practice

Successful completion of the background check process, including but not limited to employment, education, criminal convictions, OFAC, SS Verification and credit, where available and in accordance with federal and local regulations

Ability to travel regionally / internationally on occasions

The ability to obtain the necessary credit line required to travel
Preferred Requirements:
Demonstrated experience working with databases (SQL preferred); ability to interpret schemas and/or author queries and stored procedures

Understanding of networking and protocols (TCP/IP, SMTP, etc.)

Knowledge of telecom systems (CTI, PBX, VOIP) including switches and protocols

Knowledge of operating systems, desktop domains (active directory) and Windows security

Familiarity with Contact Center operations and technology software and tools

Prior experience with the installation, support, usage or administration of Verint software including WFM, QM, and Recording

Familiarity with use of troubleshooting and diagnostic tools such as Wireshark, NetMon, PerfMon, WinDBG, etc.

Demonstrated experience as a Verint OEM software subject matter expert or technical expert in Verint application dependent technology