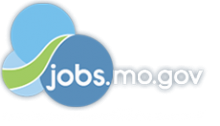 Job Information
Flexential

SQL Developer

in

Jefferson City

,

Missouri
Job Description:
The SQL Developer will work within the Data Services team and with the direction of the Enterprise Data Architect to craft custom SQL solutions that support the projects, initiatives, and strategy of Data Services. The SQL Developer will be responsible for the creation, ongoing maintenance, and documentation of SQL codebase that drives data warehousing, reporting, and data-delivery solutions for strategic and analytical data uses as well as supporting system integration needs. Database and Data Warehousing solutions will need to be capable of tracking histories efficiently, handling complex data structures, and medium to high data volumes. These solutions will also need to integrate with and consume data provided by custom ETL's. The SQL Developer will also participate in solutioning regarding data structure, storage and analysis paradigms, and related solution designs with the Data Services Team in support of overall data strategy development & execution.
Key Responsibilities and Essential Job Functions
Administer, maintain, document, deploy & grow the EDW SQL codebase, schema structure, and data driven processes within the guidelines provided by ITIL & Agile methodologies

Work as a collaborative component of an Agile-driven team

Maintain code base in GIT

Leverage ITIL best practices for service management

SDLC best practices for SQL code base (i.e. unit testing, documentation, QA, etc.)

Collaborate with the Enterprise Data Architect & Data Services Team to create secure, scalable, reliable, auditable data processing, aggregation and reporting preparations within the EDW for consumption by downstream processes, visualization tools, and analysts in the data community at Flexential

Collaborate with Enterprise Data Architect & Data Services Team to:

Participate in designing data aggregation and transformational logical flows

Consume design documentation to produce working SQL code

Collaborate with Data Integration Architect to maintain and create transformation logic and data pipelines

Independently and collaboratively author T-SQL based stored procedures, queries, aggregations and other logical operations to deliver consistently accurate data

Create and maintain process and code documentation for existing and new solutions in the EDW and related database spaces

Required Qualifications

Bachelors of Computer Science or related field, or equivalent experience

Solid working knowledge of T-SQL in a Microsoft SQL Server environment including:

Working knowledge of join logic (left, inner, outer, etc.)

Query composition and execution order

Familiarity with stored procedure and function creation and usage

Working knowledge of database design

Solid knowledge of RDBMS principals & database theory

Capable of performing business analysis tasks to help translate non-technical requirements into working SQL driven solutions

Capable of independently:

Building custom query logic and solutions that function

Trouble shooting and remedying various technical failures or performance maladies related to internal data operations (SPROC's Joins, and general trouble shooting and data tracing)
Willingness to learn new technologies and explore processes that may be unfamiliar to the candidate
Preferred Qualifications
2+ years of experience with SQL development

Experience using Red Gate to manage code deployments

Experience using GIT to maintain and organize code versions

Python development for data manipulation & analysis

Experience with

Tableau & Qlik Sense

SNOW data

NetSuite data

SFDC data

Base Pay Range : Annualized salary range offered for this position is estimated to be $75,000-$95,000, however, the actual pay range depends each candidate's experience, location and qualifications.

Variable Pay : Discretionary annual bonus, based on personal and company performance.

Benefits of working at Flexential:

Medical, Telehealth, Dental and Vision

401(k)

Health Savings Accounts (HAS) and Flexible Spending Accounts (FSA)

Life and AD&D

Short Term and Long Term disability

Unlimited Paid Time Off (PTO)

Leave of Absence

Employee Assistance Program

Wellness Program

Rewards and Recognition Program
Benefits are subject to change at the Company's discretion
Flexential offers flexible and essential services that help organizations optimize their journey of IT transformation while simultaneously balancing cost, scalability, compliance and security. The company, co-headquartered in Charlotte and Denver, is committed to building trusted relationships and delivering tailored solutions that suit the individual needs of its customers. Flexential is deeply invested in the success of its customers, who trust it to deliver core data center solutions of colocation and connectivity, as well as, cloud, managed solutions and professional services. Flexential's robust suite of assets spans 21 markets and comprises 40 highly redundant and connectivity-rich data centers. For more information on Flexential, please visit www.flexential.com. Flexential is a registered trademark of the Flexential Corp.
Follow Flexential on LinkedIn (http://www.linkedin.com/company/flexential) , Twitter (https://twitter.com/flexential) , Facebook (https://www.facebook.com/flexential/) and YouTube (https://www.youtube.com/c/Flexential) .
All qualified applicants will receive consideration for employment without regard to race, color, religion, sex, sexual orientation, gender identity, national origin, disability, veteran status.