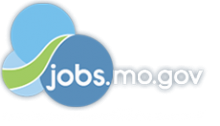 Job Information
Army National Guard Units

TRAINING TECHNICIAN (TITLE 5)

in

Jefferson City

,

Missouri
Summary
THIS IS A NATIONAL GUARD TITLE 5 EXCEPTED SERVICE POSITION. This National Guard position is for a GS-1702-09 TRAINING TECHNICIAN (TITLE 5), Position Description Number T5535000 in SPMD 1213 and is part of the MO Directorate of Plans Operations and Training. APPOINTMENT FACTORS: This is a Permanent Title 5 Excepted Service position. This is a non-bargaining unit position.
Responsibilities
Administers and oversees the Individual Training Management Program within the organization.
Exercises technical responsibility for the Army Training Requirements and Resources System (ATRRS) as it pertains to individual training.
Exercises technical responsibility for the Army Funding Allocation Module (AFAM) as it pertains to individual training.
Exercises technical responsibility for the Automated Funds Control and Orders System (AFCOS) as it pertains to individual training.
Exercises technical responsibility for the Training Utilization Module (TUM) as it pertains to individual training.
Provides program assistance and guidance to training personnel in the operations and maintenance of various automated systems.
Plans, coordinates, monitors and administers the operation and security for the computer systems and software applications.
Plans the introduction of new hardware and computer programs for the training arena.
Analyzes personnel data, historical data, and current training priorities to develop accurate individual training requirements.
Adjusts the training program during the execution year using the Training Resource Arbitration Program process to measure the effectiveness of quotas and quotas use.
Coordinates with the schools to verify changes in course length, late start, or recycling of a student.
Reviews applications to attend schools for completeness and accuracy.
Ensures applicants are eligible to attend courses and all prerequisites have been met.
Recommends approval/disapproval of applications based on budgetary consideration (i.e. funds availability), priorities of attendance and schools requested.
Coordinates issuance of appropriate travel orders for attendance at approved schools.
Obtains quotas for courses, training information, reporting instructions, personal equipment needed and other information relative to course requirements.
Provides technical advice and information to AG staff and special appointed board officials on educational requirements and courses for specialized training.
Prepares final draft of state Annual Training (AT) Plan for acceptance and approval at NGB.
Performs other duties as assigned.
Requirements
Conditions of Employment
Qualifications
GENERAL EXPERIENCE: Must possess a minimum of one year on-the-job equivalent experience in the grade immediately below the next higher level with the validated understanding of the basic principles and concepts of a training program; and experience, education or training that demonstrates your ability to follow directions, read, understand, and retain instructions, regulations, and procedures. GS-09 SPECIALIZED EXPERIENCE: Must possess one year of specialized experience equivalent to at least the GS-07 grade level or pay band in the Federal service or equivalent experience in the private or public sector that demonstrates particular knowledge, skills, and abilities (Competencies/KSAs) to successfully serve as technical advisor for the management and administration of an Individual Training Management Program. Knowledge of Army vision, values, organization, policy, and mission is mandatory. Knowledge in training centers, training programs, schools, and units. Have experiences in conducting and developing education and training programs. Knowledge in the Army education and training policy requirements. Experienced in managing programs to include developmental education, voluntary education, advanced academic education, promotion testing, and libraries. Knowledge of audio-visual presentations, educational tests and measurements, and instructing techniques is mandatory. Knowledge is mandatory of Army education and training programs in regard to their principles, policies, and procedures. Experienced in performing interviews and counseling techniques; training techniques and instruction methods; task analysis procedures, learning processes, curriculum development, training evaluations, and education and training systems and products. Must have effective writing skills; editing practices; instructional media applications, training reports, program and curriculum validation, and training implementation procedures. Experienced in training program management; scheduling training events and facilities; conducting assistance visits and training meetings; work center and individual job qualification standard development; education institution registration requirements; military personnel classification system and policies; communicative interpersonal skill applications; and distance learning concepts. Experienced and effective communicator. Abilities and experiences in presenting professional courses and briefings; and proficient capabilities in writing reports and records. Experiences as a participant and presenter during training and military or civilian conference events. Experiences in organizing and preparing instructional materials. Understands and applies formal training objectives. Able to develop course syllabi, training project outlines, and daily and weekly lesson plans. Experienced in preparing assignments, laboratory exercises, demonstrations, training aids, and references and related material required to parallel and supplement course outline. Experienced in the art of instructing personnel, such as determining the instructional methods for class size and subject matter. Capable of instructing students by lectures, discussions, demonstrations, group activities, and laboratory work. Experienced in identifying and conducting individual learning difficulties diagnoses and recommends courses of remedial instruction. Understands and applies basic classroom preparations for effective instruction using controlling factors such as, temperature, ventilation, lighting, cleanliness, and arrangement of desks and equipment.
Education
Must possess a high school diploma or general education development (GED) diploma. An undergraduate academic degree with courses in education, grammar and composition, speech, psychology, guidance, and sociology; or social and behavioral sciences is optimum.
Additional Information
If you are a male applicant who was born after 12/31/1959 and are required to register under the Military Selective Service Act, the Defense Authorization Act of 1986 requires that you be registered or you are not eligible for appointment in this agency (https://www.sss.gov/RegVer/wfRegistration.aspx). Veterans' Preference: A copy of your DD Form 214 which must include character of service or a Statement of Service/Proof of Service which must include service dates and character of service. In addition, if claiming 10-point preference you must submit a VA Letter or a disability determination from a branch of the Armed Forces (or documentation of purple heart, if applicable) and a SF 15 (Application for 10-point veteran preference). Veterans Information: Veterans' preference must be validated by formal submissions including all necessary supporting documentation. You must provide acceptable documentation of your preference or appointment eligibility. Acceptable documentation may be: 1. A copy of your DD-214, "Certificate of Release or Discharge from Active Duty," which shows dates of service and discharge under honorable conditions.
A "certification" that is a written document from the armed forces that certifies the service member is expected to be discharged or released from active duty service in the armed forces under honorable conditions not later than 120 days after the date the certification is signed.

You may obtain a letter from the Department of Veterans Affairs reflecting your level of disability for preference eligibility by visiting a VA Regional Office, contacting a VA call center or online. NOTE: Prior to appointment, an agency will require the service member to provide a copy of the DD-214. If claiming 10 point preference, you will need to submit a Standard Form, SF-15, "Application for 10-point Veterans' Preference." If you are unable to apply online or need to fax a document you do not have in electronic form, view the following link for information regarding an Alternate Application.