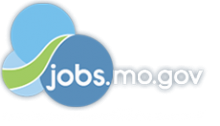 Job Information
Verint Systems, Inc.

VP, DevOps

in

Jefferson City

,

Missouri
VP, DevOps
Location US-Remote (United States)
Job ID 15740
Overview of Job Function:
We are looking for a Vice President of DevOps ("the VP") to leada geographically distributed team of Cloud Operations and DevOps engineers in a highly agile development environment, building our software products with a focus on our SaaS offerings. The VP will focus on efficient operations, best practices and continuous improvement of automation and tools.The VP will work in collaboration with the relevant internal stakeholders to improve the continuous integration and deployment pipelines for our offerings. The successful candidate has the capability to thrive in a fast-paced, global environment, while driving improvements to our tools, processes, build/code management practices, and deployment process for complex mission critical Enterprise offerings.
Principal Duties and Essential Responsibilities:
Lead DevOps organization and grow the DevOps culture inside our global organization

Work with Development and Cloud Operations teams to specify, design, develop, and implement DevOps frameworks and solutions. Including but not limited to, continuous integration/continuous deployment pipelines, scalable cloud deployment/management strategies, and various levels of automation.

Provide architectural input for product design to improve scalability, reliability, and adaptability of our SaaS offerings

Guide a team of talented Engineers around the globe to effectively deliver critical tools and services to the Cloud Operations and Engineering organizations, while maintaining focus on continuous improvement
Minimum Requirements:
Bachelor's or Master's degree in Computer Science or equivalent experience.

Has a minimum of 15+ years of relevant experience in a technology role with hands on experience with build/integration/release/deployment and scaling activities including a minimum of 10 years of management and leadership experience;

Experience in both cloud-based data architecture and DevOps roles.

Strong background in DevOps methodologies, processes, and tools;

Strong technical acumen in private/public cloud, software release, change management, and site reliability;

Experience in development of both SaaS and On-Premise enterprise-class products;

Experience with orchestration, infrastructure, databases, web applications, virtualized environments, and public cloud platforms (i.e. AWS, Azure, GCP, etc.);

Superior strategic, innovative, and analytical thinking skills coupled with the ability to manage global teams with innovative ideas and processes;

Ability to accurately scope project requirements and delivery timelines to support large-scale deployments;

Excellent interpersonal and communication skills to effectively express ideas, engage in complex discussions, and collaborate with a wide range of colleagues;

Ability to influence executive leadership;

Track record of hiring, developing and retaining strong teams;

Experience managing a geographically distributed team of onshore and offshore developers, QA resources and data science resources;

Successful completion of Verint background screening process including, but not limited to, employment verifications, criminal search, OFAC, and SS verification; and

Successful completion of a credit check for travel related roles.
As an equal opportunity employer, Verint Systems Inc. prides itself in providing employees with a work environment in which all individuals are treated with respect and dignity. This means we are committed to providing equal opportunity to all qualified employees and applicants for employment without regard to one's race, color, religion, national origin, age, gender, disability, alienage or citizenship status, marital status, creed, genetic predisposition or carrier status, sexual orientation, Veteran status or any other classification protected by applicable federal, state or local laws. This policy applies to all terms and conditions of employment including but not limited to hiring, placement, promotion, compensation, training, leave of absence or termination.