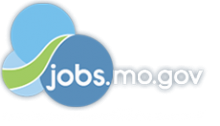 Job Information
Unilever

WCM Manager

in

Jefferson City

,

Missouri
Background & Purpose of the Job
The site Manufacturing Excellence Manager reports to the plant director and is a member of the plant leadership team. He/She will coordinate all WCM activities for loss eradication within manufacturing inbound and out bound supply chain context. She/He is also responsible to develop a WCM (World Class Management) Master plan from the site manufacturing strategy, providing WCM skills development and coaching for all operators, engineers, supervisors and managers in the sourcing unit, as well as working with the Factory Director to ensure appropriate progress is being made against KPI's and Site and Pillar Route Maps.
Who You Are & What You'll Do
Essential Functions:
Responsible for the implementation, management, and successful operation of the Continuous Improvement Methodology process in the factory.

Ensure site WCM master plan and actions are aligned with the category manufacturing strategy.

Coordinate the development of the WCM preparation phase plan, tracks progress against the plan and leads issue resolution (gap analysis and adjustments to plan.)

Implements appropriate reviews (monthly, quarterly) to evaluate both pillars and departments progress in their WCM plans.

Serves as a resource and coach for questions and practices regarding in WCM process.

Coordinates activities with internal regionally deployed ManEX Managers and Director. Provides updates information on a monthly basic to regional ManEx team regarding progress of WCM. Also will work directly the continuously improvement strategy group and other external consultants.

Participates in RVS or GVS clusters, seeks out best practices, ensures lessons learned and key agreed upon items are horizontally expanded into the factory.

Coordinates with UEnS and site TIM Manager to ensure appropriate EEM and WCM methodology is being incorporated in to all new projects and new equipment/products and ensures this is part of the Site Acceptance Test.

Provide MP records and WCM site standards to UEnS (Unilever Engineering Project Manager) and site TIM (Technology Innovation Manager) Manager for all projects for the site.
Safety Functions:
Abide by all plant Safety, Health, & Environment (SHE) policies and attend all trainings.

Serve on a Safety, Health, & Environment (SHE) team as assigned and work with positive SHE attitude.

Be aware of plant SHE significant aspects.

Train all new hires on operator certified safety.
You're a born leader and changemaker: Runs the continuously improvement office. Facilitates the development of individual pillars, sets benchmarks and tracks completion of pillar goals, including participation in pillar meetings, team meetings and activities.
 You're a strategy guru: Works with PD (People Development) Pillar leader to build capabilities in the Pillar leaders and manage their development.
You're a teacher: Serves as a resource and coach for questions and practices regarding in WCM process.
You're a culture & change champion: Serves as a WCM champion in the facility to promote WCM amongst management and employees.
What You'll Need To Succeed
4 years University degree required/preferred – Engineering focus
5 years' experience in general business & manufacturing expertise
World Class Manufacturing experience highly preferred.
TPM/Six Sigma/LEAN experience required
What We Can Offer You
Culture for Growth | Top Notch Employee Health & Well Being Benefits | Every Voice Matters | Global Reach | Life at Unilever | Careers with Purpose | World Class Career Development Programs | Check Out Our Space | Focus On Sustainability
------------------------------------
Unilever is an organization committed to diversity and inclusion to drive our business results and create a better future every day for our diverse employees, global consumers, partners, and communities. We believe a diverse workforce allows us to match our growth ambitions and drive inclusion across the business. All qualified applicants will receive consideration for employment without regard to race, color, religion, sex, sexual orientation, gender identity, age, national origin, or protected veteran status and will not be discriminated against on the basis of disability.  For more information, please see Equal Employment Opportunity Posters

Equal Opportunity/Affirmative Action Employer Minorities/Females/Protected Veterans/Persons with Disabilities

Employment is subject to verification of pre-screening tests, which may include drug screening, background check, credit check and DMV check.
If you are an individual with a disability in need of assistance at any time during our recruitment process, please contact us at NA.Accommodations@unilever.com. Please note: This email is reserved for individuals with disabilities in need of assistance and is not a means of inquiry about positions or application statuses.