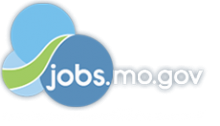 Job Information
Alorica

Bilingual Customer Service Representative

in

Joplin

,

Missouri
GET TO KNOW ALORICA
At Alorica, we only do one thing – make lives better, one interaction at a time. We're a global leader in customer service and experience, serving the world's biggest brands with tens of thousands of employees in hundreds of locations around the globe.
JOB SUMMARY
Performs routine customer service phone support to client specific needs. Work is performed under regular supervision.
JOB RESPONSIBILITIES
• Responds to requests and calls from customers related to client specific programs and products
• Identifies and responds to customer's needs based on designated procedures of account/client
• Makes attempts to resolve issues and deescalate issues of irate or dissatisfied clients
• Escalates calls to supervisor when necessary and appropriate
• Responds to requests for assistance and/or possible processing of credit card authorizations
• Tracks call related information of each call received for auditing and reporting purposes
• Provides feedback reports on call issues related to downtime and/or training issues
OTHER RELATED DUTIES
• Escalates calls to supervisor when necessary and appropriate
• Maintains and updates customer information as necessary
• Provides support and assistance as needed
• Up-sells to customer upgrades as necessary
• May perform other client specific duties as necessary and required by program/account
• Other duties as assigned
JOB REQUIREMENTS
Minimum Education and Experience:*
•• High School Diploma or GED required; graduation from a college with an Associate's degree preferred
• Customer service experience
• Phone related customer service
• Familiarity with Microsoft Windows, Word, and Excel applications
• May require client specific bilingual language requirement, as necessary
Knowledge, Skills and Abilities:*
• Knowledge of product/procedures
• Ability to use phone and computer systems
• Customer service skills
• Strong interpersonal skills
• Excellent oral and written communication skills
• Strong listening/comprehension skills
• Ability to stay composed and objective
• Patience/empathetic
• Mental Acuity
• Conversational
• Confident/Assertive
• Demonstrate a positive attitude
• Constant work performed in a climate controlled, call-center environment
• Constant usage of phone and computer systems
Physical Demands:
• Constant sedentary work
ABOUT ALORICA
Alorica is an equal opportunity employer and committed to diversity in its workforce. Alorica recruits qualified applicants and makes all employment-related decisions based exclusively on job-related qualifications, without regard to characteristics such as race, color, national origin, religion, gender, age, marital status, disability, veteran status, citizenship status, sexual orientation, gender identity, or any other status protected by law.