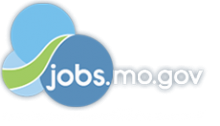 Job Information
Owens Corning

Electrical Controls Technician

in

Joplin

,

Missouri
PURPOSE OF THE JOB
The Electrical Controls Technician contributes to the success of the Joplin Mineral Wool Plant by providing mechanical and electrical support for the entire manufacturing operation.
The Electrical Controls Technican
is responsible performing preventative maintenance, predictive maintenance and corrective maintenance to the Joplin mineral wool manufacturing plant.
Candidates work in a team-based, self-managed operation with high levels of team interaction to effectively solve problems, perform production level maintenance, and utilize electronic driven production systems.
Reports to
:
Joplin Maintenance Supervisor
Span of Control
:
No direct reports. The Joplin Plant has 120 employees with one manufacturing line.
JOB RESPONSIBILITIES
Live the Owens Corning Safety Stand- Living Safely
Ensures a safe and environmentally compliant workplace where safety is a first priority.
Sustainability and Environmental Compliance / Stewardship.
Strictly adhere to all plant safety practices, codes, procedures, and programs.
Principle Duties:
Work management
Works from a planned work order process and work from a reactive basis.
Completes records, reports, job summaries, CMMS updating, responsible for SAP duties.
Assist in the development and completion of PM and Predictive maintenance programs for all motors, panels and electrical components/systems.
Updates drawings or documentation as required.
Variable Frequency Drives, Motion Control, Robotics
Ability to fully troubleshoot drives – DC and AC variable frequency drives, motion control drives, and communicate technically with outside technical support when needed.
Install and commission VFD's and motion control drive.
Combustion Systems
Perform combustion system maintenance, troubleshooting, and properly tuning.
Electrical Systems
Ability to install, maintain and troubleshoot power distribution systems, branch circuits, lighting systems, transformers and wiring methods and materials.
Sensors and Controls
Ability to install, maintain and troubleshoot relay logic, ladder diagrams, control components – photo eyes, motor starters, relays, limit switches, proximity sensors, timers, solenoids, Servo drives, frequency inverters, linear drives, tachs and encoders.
PLCs and HMI
PLC programs, ability to troubleshoot ladder logic (read use for troubleshooting), components (CPU back plains, I/O boards, counters, modules and devices) and communication modules (Ethernet).
Programming of local HMI's to improve performance, upgrades, operator performance improvements.
Mechanical Systems
Troubleshoot/install/commission pneumatics, hydraulics, and mechanical driven systems.
Enhance maintenance processes through equipment and systems analysis to identify opportunities for equipment or process modification, equipment replacement, or application of new technology.
Provide electrical, controls and automation support to automation projects, plant process, packaging and utility operations.
Principle Expectations
Actively participates in the safety, communication process, continuous improvement, and good housekeeping programs as established within the plant.
Understand and applying basic industrial electrical code (local compliance issues).
Capability to read schematics and P&ID drawings.
Capable of determining fusing thermal overload protection, wire sizing, motors, etc.
Understand and complies with all electrical safety OSHA safety standards – Arc Flash, Tools, Safety procedures, etc.
Performs root cause analysis to include trend analysis, machine deterioration analysis, and condition based monitoring analysis.
Actively participate in work teams and committees that are established to increase the plant's performance.
Leading and Developing Talent
Participation in both formal and informal training programs designed to teach personnel the operating and trouble-shooting techniques for the completed control system.
Participates in talent development, training
and builds open, trusting environment that promotes listening, respect, winning, and fun.
Communicates effectively throughout the plant and ensures people have the right information to win.
JOB REQUIREMENTS
MINIMUM QUALIFICATIONS AND EXPERIENCE
:
A minimum of 5 years of industrial maintenance experience, training, and/or education
Must have high school diploma or equivalent
Must be 18 years of age or older.
Must be eligible to work in the U.S. on a permanent basis.
Must be able to work 12-hour shifts.
Will be required to pass a physical and drug screen.
Will be required to complete a background check
Will be required to pass performance test
STRONGLY PERFFERED KNOWLEDGE, SKILLS & ABILITIES
:
Strong working knowledge of the following manufactures process control hardware (Allen Bradley PLC5 and SLC 500, ControlLogix, CompactLogix etc.) for specification of the following
Expertise in PLC I/O Modules (Point I/O, Flex I/O), PLC I/O buses (Profibus, Fieldbus, DeviceNet, ControlNet. etc.)
Expertise in Allen Bradley Variable Frequency Drives and Motion Control
Expertise in Sensors and Sensor Software (Level, Pressure, Temperature, Proximity switches, Encoders, pH, vision, position indication, etc.)
Motors, breakers, power distribution 12kV and below
Electrical Codes - NFPA 70, NFPA 86, NEC, etc.
BENEFITS
Owens Corning employees take pride in delivering a material difference
, we take pride in offering benefits that improve their life and health
.
We offer a total compensation opportunity that not only rewards extraordinary employees, but helps them to drive impact with our customers, and the world around them.
Owens Corning provides a range of competitive benefit options, allowing you to choose based on your individual needs.
HEALTH
Being able to make a difference means having options that fit your lifestyle. That's why Owens Corning offers a variety of competitive healthcare options to protect you and your dependents from significant health events. These include:
Medical and prescription drug coverage that allow you to contribute to health savings accounts (HSA) pre-tax.
Dental coverage (including orthodontia)
Vision coverage
FINANCIAL GROWTH
Building a career that makes a difference means focusing on all aspects of your future. Owens Corning helps you take care of retirement by offering a market-competitive 401(k) savings plan. While you build your nest egg, you can also take part in the long-term success of our company. The Employee Stock Purchase Plan (ESPP) provides U.S. employees the opportunity to purchase Owens Corning stock at a 15 percent discount every six month.
VACATION
Fostering curiosity and building teams that think differently are key to our success. Keeping that spark alive in our employees means ensuring they have time outside of work. So paid vacation and holidays are available to all our employees from their first day of employment. Full-time employees receive vacation time based on total professional tenure.
LIFE
We all have a life outside of work—and that's why we've put together a range of benefits that help you maintain just the right balance to thrive. After all, your personal success is just as important as your work successes. We offer:
$50,000 of basic life insurance coverage for all full-time employees
Short-term and long-term disability coverage
Access to group universal life insurance, personal accident, critical illness, or hospital indemnity insurance, and identity protection and monitoring insurance
Adoption and Family Assistance – OC is committed to helping employees in their endeavor to build a family, including financial assistance for adoption and surrogacy
Flexible work arrangements
Employee assistance programs (EAP)
A rebate program that allows employees to receive a rebate of up to $2,000 every four years for purchases of OC's wide range of products for new construction or home improvement
PARENTAL LEAVE
Owens Corning provides two weeks paid time off for all new parents. This includes both mothers and fathers at the time of birth or the adoption of a child.
WELLNESS
Our Healthy Living program empowers our employees by taking a holistic approach to health. Programs and platforms focused on six aspirations (Know your Numbers, Physical Activity, Nutrition, Financial Health, Tobacco-Free, and Healthy Minds) allow employees to engage daily and earn rewards for their investment. Plus, at some locations, there are on-site wellness facilities that help you achieve all your health goals.