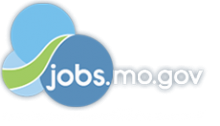 Job Information
Refresco

Mechanic V

in

Joplin

,

Missouri
Description
General Qualifications: A High School Diploma or equivalent is required. Must have a valid driver's license and be insurable. This person must be able to follow both written and verbal instructions and possess mechanical and electrical ability. This is not a "trainee" position.
Purpose of Position: Maintains and repairs the equipment and machines in the facility in such a way to ensure limited down time.
Job Description : Duties include but are not limited to the following:
1) Sets up and repairs all the equipment, machinery, and support systems.
2) Provides preventive and predictive maintenance for equipment, machines, and support systems
3) Reads and understands manufacturer's technical materials.
4) Troubleshoots problems in machines with the aid of technical materials.
5) Makes modifications and/or as needed to equipment and support systems.
(IE. Steam and water lines, exhaust fans, piping, pumps, motors, heat exchangers, pneumatic lines, air lines, electrical controls, conveyors, etc..
6) Communicates with machine operators concerning operating problems.
7) Possesses a working knowledge of the operation of each piece of equipment.
8) Obtains forklift certification.
9) Other duties as assigned.