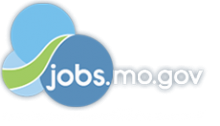 Job Information
Owens Corning

Quality Technician

in

Joplin

,

Missouri
SUMMARY
Performs the role of quality process expert which includes, but is not limited to, monitoring products and processes for adherence to quality standards, conducting routine and special tests, analyzing trends, charting data, calibrating equipment and insuring products meet customer fitness-for-use criteria.
Provides quality control training to production personnel and audits their testing methods to ensure maintained competency.
Measures, monitors, and maintains quality standards.
Principal Duties and Responsibilities:
Audits product specifications/quality and inspection test methods used by production personnel and quality data results and reports findings to the appropriate personnel (including, but not limited to charting, data collection and test methods, etc.).
Performs QRS rating per OC standards and established procedures.
Collects samples for testing.
Performs quality assurance inspections including visual and qualitative measurements (including, but not limited to, dimensions, weight, ignition loss, tensile, recovery, K, temperature, etc.).
Checks job instructions sheets against product specifications and other quality standards.
Conducts tests, audits and performs inspections. Summarizes data on materials (including, but not limited to, in-process, finished goods, warehoused, returned, etc.). Reports test results to appropriate personnel.
Performs tests on any special products (including, but not limited to, exportation, special certification, trials, audits, sample orders, etc.).
Operates and calibrates testing equipment (including, but not limited to, fiber testers, scales, blowing wool machine, etc.).
Checks product appearance, packaging, labeling, and any other specified requirements.
Sets up and maintains quality assurance and calibration traceability files.
Enters and retrieves quality statistics from data terminal.
Provides data and samples for material certification, accompanies UL, NVLAP and NAHB personnel on plant tours, and assists with performing tests.
Procures and ensures adequate supplies used in the Product Testing Lab.
Notifies appropriate personnel of any equipment or quality problems and takes corrective action within the scope of the job. Coordinates maintenance with appropriate personnel.
Places hold tags on products not meeting specifications and notifies appropriate personnel. Rechecks hold materials.
Completes records and reports (including, but not limited to, inspection sheets, test result forms, charts, graphs, data terminal input, etc.).
Assists in the development of new test methods.
Participates in the safety and good housekeeping programs as established within the plant.
Performs other related duties consistent with the nature of the job as directed by supervision.
SKILLS AND ABILITIES
The employee should hold the following abilities:
Must be able to read, write, type, and speak English.
Must be able to understand verbal and written instructions.
Must have the ability to multi-task.
Must have to ability to do basic mathematical calculations.
Must be able to operate a computer, and computer based testing equipment.
EDUCATION AND/OR EXPERIENCE
The employee should have the following:
Minimum high school diploma or equivalent is required
Must be a US citizen or have the right to work in the US
Must be 18 years or older
Familiarity with Microsoft Office Suite is expected.
ESSENTIAL PHYSICAL REQUIREMENTS/WORK ENVIRONMENT
This position requires:
Prolonged sitting or standing for 8 hour shifts.
Ascending and descending stairs.
Bending or twisting.
Handle, control or feel objects, tools, or controls.
Lifting/carrying/moving up to 50 pounds.
Reading screens on electronic tools and machines.
BENEFITS
Owens Corning employees take pride in delivering a material difference, we take pride in offering benefits that improve their life and health.
We offer a total compensation opportunity that not only rewards extraordinary employees, but helps them to drive impact with our customers, and the world around them.
Owens Corning provides a range of competitive benefit options, allowing you to choose based on your individual needs.
HEALTH
Being able to make a difference means having options that fit your lifestyle. That's why Owens Corning offers a variety of competitive healthcare options to protect you and your dependents from significant health events. These include:
Medical and prescription drug coverage that allow you to contribute to health savings accounts (HSA) pre-tax.
Dental coverage (including orthodontia)
Vision coverage
FINANCIAL GROWTH
Building a career that makes a difference means focusing on all aspects of your future. Owens Corning helps you take care of retirement by offering a market-competitive 401(k) savings plan. While you build your nest egg, you can also take part in the long-term success of our company. The Employee Stock Purchase Plan (ESPP) provides U.S. employees the opportunity to purchase Owens Corning stock at a 15 percent discount every six month.
VACATION
Fostering curiosity and building teams that think differently are key to our success. Keeping that spark alive in our employees means ensuring they have time outside of work. So paid vacation and holidays are available to all our employees from their first day of employment. Full-time employees receive vacation time based on total professional tenure.
LIFE
We all have a life outside of work—and that's why we've put together a range of benefits that help you maintain just the right balance to thrive. After all, your personal success is just as important as your work successes. We offer:
$50,000 of basic life insurance coverage for all full-time employees
Short-term and long-term disability coverage
Access to group universal life insurance, personal accident, critical illness, or hospital indemnity insurance, and identity protection and monitoring insurance
Adoption and Family Assistance – OC is committed to helping employees in their endeavor to build a family, including financial assistance for adoption and surrogacy
Flexible work arrangements
Employee assistance programs (EAP)
A rebate program that allows employees to receive a rebate of up to $2,000 every four years for purchases of OC's wide range of products for new construction or home improvement
PARENTAL LEAVE
Owens Corning provides two weeks paid time off for all new parents. This includes both mothers and fathers at the time of birth or the adoption of a child.
WELLNESS
Our Healthy Living program empowers our employees by taking a holistic approach to health. Programs and platforms focused on six aspirations (Know your Numbers, Physical Activity, Nutrition, Financial Health, Tobacco-Free, and Healthy Minds) allow employees to engage daily and earn rewards for their investment. Plus, at some locations, there are on-site wellness facilities that help you achieve all your health goals.