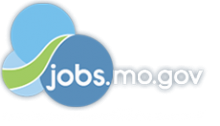 Job Information
Centurion Industries, Inc.

Roofing Field Supervisor - A-Lert Roof Systems

in

Joplin

,

Missouri
Company Information
A-Lert Roofing Systems, a division of Centurion Industries, Inc., is a national award-winning commercial metal roofing company. We specialize in the installation of both onsite and factory manufactured standing seam metal roofs in all facets of commercial construction. A-Lert Roof Systems sells primarily to customers in the educational, institutional, military and governmental sectors. A-Lert provides the unique concept of supplying and installing standing seam metal roofs with a single source responsibility, making it one of the very few turnkey retrofit roofing companies in the United States.
At A-Lert, we believe our employees are our greatest business asset, and we work hard to help them develop to be their best, to recognize them for their talents, and to provide opportunities to advance their construction career.
Job Summary
The Field Supervisor is our daily crew supervisor on the jobsite. They are expected to not only have integrity, but have the technical ability to fully complete each job. As one of our biggest assets, they will be expected to manage a crew of 3-5 members and at times will manage multiple crews working together. They must posses a strong and dedicated work ethic that displays a "lead by example" behavior. Other duties will include, but are not limited to:
Holding safety meetings prior to the start of their day and tracking/logging safety topics and sign in sheets in accordance with company and OSHA safety regulations.

Inspecting the job site for potential hazards, briefing the Project Superintendent on mitigation solutions of hazards, and assisting the crew with inspecting equipment.

Reporting incidents on time and in accordance with all company and OSHA policies.

Ensuring jobsite is free from debris or other materials that could hurt pedestrians or damage property.

Operating a forklift with telescopic boom, manlift, and other machinery as necessary after training is received.

Communicating with the Project Superintendent on the daily tasks and progress of each job.

Driving a company vehicle to and from the jobsite and providing transportation for the rest of their crew.

Maintaining the assigned company vehicle and getting regular maintenance completed.

Ensuring the crew is on-time to the jobsite each day and work flow is consistent with the project schedule.

Be able to interact professionally and cordially with customers and other jobsite visitors in a way that positively reflects themself and A-Lert Roof Systems.

Encourage a positive work environment, teamwork, and cohesiveness among the crew and be capable of maintaining a high level of morale daily.

Provide training and ensure the design, installation, and other technical aspects of the project are understood by crew members.

Ensure performance of the crew is progressing throughout projects.
As our work and influence continues to expand throughout the United States, it is imperative that those interested in this position are capable and willing to travel at times for up to 2-3 weeks.
Due the nature of business from many of our clients such as the United States military, schools, and correctional departments, they require background back ground checks on each of our crew members that will work on the job. Candidate must present a favorable background check.
Field Superintendents are assigned company trucks pending the verification of a clean driving record that does not reflect multiple DUIs within 5 years, multiple moving violations within 3 years, and multiple non-moving violations within 3 years.
Candidate must abide by our no tolerance policy on substance use and be capable of passing a pre-employment as well as random drug tests.
Minimum Qualifications
Must have 6 months or more of general construction experience to include supervisory experience

Must be able to pass a motor vehicle license check to drive company vehicle

Be willing to travel for up to 2 weeks at a time

Must be familiar with general construction safety protocols to include, fall protection, hazard communication, completing JSA/JHA, the inspection, wearing, and care for personal protective equipment
Other Requirements
Successfully pass Pre-Employment Drug Screen, Criminal Background, Physical Exam, Customer Security Check, E-Verify, Motor Vehicle Record (if applicable), other assessments (if applicable)

Must be able to use time effectively and productively

Must perform quality, accurate, complete, well-organized, concise, analytical and well-articulated work

Must be able to communicate, understand and follow directions

Must be legally able to work in the United States
Pay & Benefits
Pay commensurate with experience

Comprehensive Group Medical, Rx, Dental, & Vision Coverage

Paid Life/AD&D

Short Term & Long Term Disability

401K Retirement Plan with Employer Match

PTO

Paid Holidays

Flexible Healthcare & Dependent Care Pre-Tax Spending Plans

Years of Service Awards