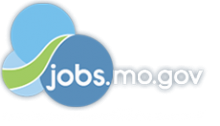 Job Information
Refresco

Warehouse Supervisor

in

Joplin

,

Missouri
Description
Responsible for direct supervision and utilization of equipment, materials, and people within the warehouse environment.

Optimize resources while ensuring finished product meet specifications as per the budgeted warehouse standards and in accordance with FDA, USDA, GMP's, HACCP, and all other governmental policies, procedures, and regulations.

Monitoring work and requirements in terms of quality, quantity, & safety.

Responsible for Food Safety and Food Quality and have the authority to take action in the event of a Food Safety or Food Quality issue

Working with production to schedule work/jobs.

Oversee product inspection and ensure all products are in specification as the final stage before leaving the plant.

Tracking and coordinating the receipt, storage and timely delivery of goods and materials

Write, update, and maintain SOP's (Standard Operating Procedures).

Supervises accurate and timely reporting of work in process and completes all relevant paperwork and management reporting.

Within approved operating expense budget, ensures that sufficient operating supplies and capital equipment are available for department personnel to produce product to schedule. Recommends corrections to budget as production needs require.

Directs maintenance of operating equipment and machinery necessary to meeting department requirements in an efficient and safe manner. Recommends and audits preventive maintenance schedules to assure timely completion of work.

Manages processes to assure product specifications, quality and safety standards are maintained.

Directly and through technical support, establishes programs to control and improve processes. Assures that control measures are reported as required.

Recommends staffing levels based on requirements. Following legal requirements hires or promotes most qualified workers as required to meet staffing needs.

Provides training and cross training to assure warehouse schedules are met within budget, product specifications, quality requirements and safety standards.

Reviews, evaluates, counsels, disciplines and discharges employees as necessary to ensure department meets or exceeds productivity requirements.Evaluates and recommends improvements to product manufacturability

Back up for this position is the Warehouse Manager.
Position Requirements & Qualifications
• 2 – 5 Years Warehouse Experience• Ability to interact with all levels of employees• Experience leading people
• BS Degree in Business Logistics or related discipline
Qualifications
Behaviors
Preferred
Thought Provoking: Capable of making others think deeply on a subject

Team Player: Works well as a member of a group

Loyal: Shows firm and constant support to a cause

Leader: Inspires teammates to follow them

Innovative: Consistently introduces new ideas and demonstrates original thinking

Functional Expert: Considered a thought leader on a subject

Enthusiastic: Shows intense and eager enjoyment and interest

Detail Oriented: Capable of carrying out a given task with all details necessary to get the task done well

Dedicated: Devoted to a task or purpose with loyalty or integrity
Motivations
Preferred
Goal Completion: Inspired to perform well by the completion of tasks

Ability to Make an Impact: Inspired to perform well by the ability to contribute to the success of a project or the organization

Entrepreneurial Spirit: Inspired to perform well by an ability to drive new ventures within the business
Education
Required