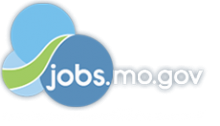 HNTB

Bridge Technician I

in

Kansas City

,

Missouri
Why Choose HNTB?
For more than a century, HNTB has helped deliver infrastructure solutions that best meet the unique needs of our clients. With client relationships spanning decades, we understand infrastructure life cycles and have the perspective to solve technical challenges with clarity and imagination. We are far more than a design firm. We see and help address far-reaching issues of financing, legislation, design, construction, community outreach and ongoing operations. As employee-owners committed to the highest levels of performance, we enable clients to achieve their goals and inspiring visions.
At HNTB, we're encouraged to go beyond discovering mere solutions that will impact our very landscape. We are encouraged to ask, "What if?" Our HNTB family fosters an inventive and resourceful commitment to finding unique answers to complex problems. We believe that the act of wondering sparks creativity. We will work to foster your creativity, career and personal growth. Come join HNTB and unleash your spark of imagination.
For you, "together" can mean the chance to put together an exciting career. At HNTB "together" also means collaborating across geographies and disciplines within the firm. And "together" means that we are partners with our clients. Our goals are linked, and their success is our success. "Together" means that we are engaged in the communities we serve — we live there — and are committed to their growth and development.
Just like we are committed to delivering for our clients, HNTB is also committed to delivering for you by offering benefits to protect the health of you and your family, help you balance family and career, and build your savings for retirement. Learn more at https://www.myhntbtotalrewards.com .
Overview
The time is right to join HNTB Corporation! HNTB is currently seeking a Bridge Technician I. This position may be located in our Kansas City, MO, St. Louis, MO, or Overland Park, KS office.
Job Summary
Entry level position. A supervised position in a team environment in which primary responsibilities include preparing drawings with CADD, assist in other aspects of plan preparation such as information gathering and data transfer. Focus of tasks will generally be related to specific Engineering sub-type.
Essential Responsibility
Utilizes computer aided drafting, design software and various other computer software packages to assist in the preparation of construction details, design plans, reports, and meeting exhibits.

Transfers information in numerical, written and sketched, or electronic format from sources such as legal descriptions, survey data, aerial photographs and computer files to final plans and maps.

Visualizes and illustrates concept or designs in 2 or 3 dimensions. Utilizes mathematics including algebra, geometry, and trigonometry.

Performs tasks under close supervision or from detail procedures.

Performs other duties as assigned.
Basic Qualification
Associate of Science or Technical School
In lieu of education, 2 years related experience
General Work Conditions
Office Environment: Work is generally performed in an office environment in which there is only minimal exposure to potentially unpleasant working conditions. Incumbent must have the ability to stand and sit frequently, and reach horizontally as well as vertically for overhead use.
HNTB Corporation is an Affirmative Action and Equal Opportunity Employer, Minority/Female/Disabled/Veteran.
The HNTB Companies are an equal opportunity employer and does not discriminate on the basis of race, color, religion, creed, sex, national origin, age, disability, pregnancy status, sexual orientation, gender identity, veteran status, marital status, genetic information, citizenship status, or other status protected by law. In compliance with the Immigration Reform and Control Act of 1986, we will hire only U.S. citizens and aliens lawfully authorized to work in the United States (if the position is or will be one which is subject to U.S. law). We will provide reasonable accommodation for qualified individual with a disability where appropriate.
"EEO is the Law" Poster
"EEO is the Law" Poster Supplement
HNTB Job Title Technician I
Position Type Regular Full-Time
Category Bridges