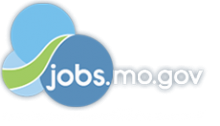 Job Information
Honeywell

Buyer II

in

Kansas City

,

Missouri
The future is what you make it!
When you join Honeywell, you become a member of our team of problem solvers, innovators, dreamers, and doers who make the things that make the future. Working at Honeywell isn't just about developing cool things. That's why all of our employees enjoy access to career opportunities across different fields and industries.
Are you ready to help us make the future?
Honeywell's Federal Manufacturing & Technologies business manages the U. S. Department of Energy's Kansas City National Security Campus in Missouri and New Mexico, manufacturing sophisticated mechanical, electronic and engineered-material components for our nation's defense system. Honeywell is on the leading edge of supplying engineering and manufacturing expertise for our nation's defense and national security. Visit kcnsc.doe.gov for more information about working for Honeywell at the Kansas City National Security Campus.
This position will be located in Kansas City, MO
Job Duties:
Plans and executes the procurement of standard and custom materials and/or services, which may be designated as sole or single-source items, designed, manufactured, or specified exclusively for the Federal Manufacturing & Technologies

Negotiates directly with suppliers; completes in-depth price analyses, marketplace surveys, and sole and single-source justifications; develops formal negotiation plans; implements quality requirements; resolves exceptions to FM&T terms and conditions; and has the possible involvement with cost and pricing data and cost accounting standards

Transactions may exceed $100,000 with a high level of complexity being exhibited on a portion of assignments

Develops and executes a procurement strategy that provides the best value and optimizes inventory turns

Negotiates settlements on rejected material and claims resulting from purchase order changes or terminations

Plans, schedules, and reschedules orders utilizing ERP planning recommendations

Approves supplier invoices for payment when necessary

Initiates and coordinates discussions or meetings between suppliers and FM&T

departments to resolve procurement-related problems

Analyzes need and prepares requests for advance procurement authorizations

Travels as necessary

Performs all procurement activities and administers purchase orders in conformance with the FM&T's purchasing procedures and policies by analyzing ; which may be designated as sole or single-source items, designed, manufactured, or specified exclusively for the Federal Manufacturing & Technology (FM&T)

You Must Have:

U.S. citizenship in order to obtain and maintain U.S. Department of Energy ""Q"" level security clearance

Two (2) or more years experience at the Buyer level with consistent achievement of high quality results on assigned responsibilities or equivalent related experience

Bachelor's degree or two additional years of work experience in lieu of a degree in a technical, professional, or administrative field

We Value:

Works well in a team environment

Ability to multi task, customer focused
Honeywell is an equal opportunity employer. Qualified applicants will be considered without regard to age, race, creed, color, national origin, ancestry, marital status, affectional or sexual orientation, gender identity or expression, disability, nationality, sex, religion, or veteran status.