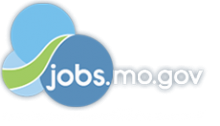 General Dynamics Information Technology

Content Filtering Specialist - Public Trust Clearable

in

Kansas City

,

Missouri
Clearance Level Must Currently Possess:
Clearance Level Must Be Able to Obtain:
Suitability:
Job Family:
Cyber Security
Job Description:
NES Associates, a CSRA company, is currently looking for a Content Filtering Specialist to join our mission critical team located at Kansas City, MO. As a team member of the USDA cyber security content filtering team, responsibilities include content filtering and Application Security Management (ASM) system solutions, deployment, system maintenance, federal policy compliance and ad-hoc client support. Candidates interested in applying for the Content Filtering Specialist opportunity should possess the ability to obtain a Public Trust clearance in order to be considered for this opportunity.
As the selected Content Filtering Specialist , you will be responsible for the following (not limited to):
Serve as Tier II support for the USDA cyber security operations team

Document all activities by utilizing the approved security tool set

Monitor the status of all network security information sources and document and record any anomalies daily

Manage all associated equipment to ensure system availability and throughput

Provide systems design input to optimize the environment

Assist in establishing thresholds to trigger automated responses for all associated system activities

Manage and create all associated security signatures

Ensure deployed rulesets are current and match vendor release cycles

Review/tune rulesets to address false positives and improve system detections on a regular basis

Ensure all associated rulesets do not cause significant disruption to operational environment

Operate within established change control procedures

Assist with the installation, configuration, and reporting of a network-based malware suite

Assist as needed with certification validation and troubleshooting of client-based software components for all associated malware suites

Along with other team members, provide 24/7 on-call support

Occasional after-hours work may be required in support of scheduled outages and break-fix actions
In order to be considered for the Content Filtering Specialist opportunity with NES Associates, a CSRA company, you must meet the following qualifications:
1-3+ years of relevant work experience

Hands-on experience with Cisco WSA and F5 ASM

Hands-on experience with network analysis tools, such as Wireshark and TCPdump

Knowledge of multiple areas for information technology such as: TCP/IP (UDP, TCP, and ICMP); DHCP; Operation of Routers, and switches; Routing Protocols; Windows, AIX and Linux Strong technical and analytical skills with knowledge of security concepts.

Competency and hands-on experience with industry standards and best practices

Detailed understanding of how network-based attacks work at the operating system and/or protocol level

Experience with security systems including firewalls, intrusion detection, netflow analysis, system logging, vulnerability scanning, security event correlation, and incident response

Demonstrate understanding of common practices related to information security, data protection, and privacy

Familiarity with routine security-related incident response procedures

Ability to work as an individual with limited guidance
1781-677
# of Openings:
0
Scheduled Weekly Hours:
40
T elecommuting Options:
Work Location:
USA MO Kansas City - Not Applicable (MOC002)
Additional Work Locations:
For more than 50 years, General Dynamics Information Technology has served as a trusted provider of information technology, systems engineering, training, and professional services to customers across federal, state, and local governments, and in the commercial sector. Over 40,000 GDIT professionals deliver enterprise solutions, manage mission-critical IT programs, and provide mission support services worldwide. GDIT is an Equal Opportunity/Affirmative Action employer. All qualified applicants will receive consideration for employment without regard to race, color, religion, sex, sexual orientation, gender identity, national origin, disability, or veteran status, or any other protected class.
THINK NEXT. NOW.
CSRA is tomorrow's thinking, today. To "Think Next. Now." is to imagine a better future and to deliver it, today. For our customers, our partners, and ultimately, all the people our mission touches, CSRA is realizing the promise of technology to change the world through next-generation thinking and meaningful results.
We understand that our customers' missions require new methods and imaginative thinking. We bring together government IT professionals, emerging technologies, and the brightest, cutting-edge advisors in the industry to deliver a broad range of innovative, next-generation IT solutions and professional services to help our customers modernize their legacy systems, protect their networks and assets, and improve the effectiveness and efficiency of mission-critical functions for our warfighters and our citizens.
Everywhere you look, CSRA is there. We're in our nation's infrastructure, in training and education, in cyber security, in serving veterans who served us—and, so much more. Take some time to learn more about CSRA. You might be surprised to learn how we touch your life.
We are a company of 18,000+ smart, talented individuals, yet we enjoy a start-up culture that inspires us to make a difference while delivering results in this rapidly evolving world. Join our team and use your skills and expertise to support the safety, security, health and well-being of the nation.