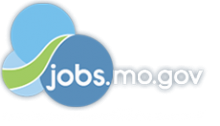 Job Information
Honeywell

Customer IT Support Specialist I

in

Kansas City

,

Missouri
The future is what you make it.
When you join Honeywell, you become a member of our global team of thinkers, innovators, dreamers and doers who make the things that make the future. Working at Honeywell isn't just about developing cool things. That's why all of our employees enjoy access to dynamic career opportunities across different fields and industries.
Are you ready to help us make the future?
Honeywell's Federal Manufacturing & Technologies business manages the U. S. Department of Energy's Kansas City National Security Campus in Missouri and New Mexico, manufacturing sophisticated mechanical, electronic and engineered-material components for our nation's defense system. Honeywell is on the leading edge of supplying engineering and manufacturing expertise for our nation's defense and national security.
As an IT Customer Support Specialist I, you are responsible for making sure our customers receive effective service and timely responses to Information Technology (IT) support requests and questions. In this role, you will focus on crafting and maintaining high quality, timely and consistent experiences across all customer support touch points. This can include (but is not limited to): In-Person, Email, chat and phone correspondence, Web-based support, tools/applications/portals, Support documentation/content, Virtual demos/training sessions, In-person meetings/events/training. Work with an expert team that will provide mentorship and contribute to your future growth and success!
Key Responsibilities
Perform customer support, training, and troubleshooting activities for various IT services.

Interact with customers, finds and solves problems related to hardware, software and/or process to the customers' satisfaction.

Partner with customers over the phone, via e-mail, or by visiting the customer site.

Transfer issues that require more detailed analysis to more experienced personnel.

May receive and record customer inquiries regarding computer-related problems and/or services. Notify customers when problems have been resolved and closes log entries.

Assist in the process of evaluating and making recommendations regarding hardware, software, process and services that will improve overall IT support for customers.

Asset Management activities that include identifying and labeling new IT assets, purchasing new IT assets, and documentation associated with IT Asset Management tools or systems.

May have responsibility for performing periodic audits with both internal and external examiners.

Execute customer support tasks and assignments given by more senior personnel. Arranges for assistance from others for highly complex technical support areas.

Coordinate and conduct training activities required for various hardware and software capabilities in support of customer needs.

Some positions within this classification may require unique computer skills. May perform other duties as required.
This position is located at the Kansas City National Security Campus in Kansas City, Missouri.
You Must Have:

Associate's degree in computer-related field or equivalent IT work experience.

One (1) or more years' of practical experience in providing customer support in an IT related field, troubleshooting activities for IT desktop systems, computer training, and asset management of IT desktop equipment.

US Citizenship needed to obtain and maintain required US Dept. of Energy "Q" level security clearance.

We Value:

General knowledge of desktop computer hardware/software.

Beginner to intermediate skills for identifying and resolving technical problems.

Skill in using operating system software, companion software and utilities.

Previous experience working with ServiceNow or other ticketing system.

Active Directory experience.

Proven skill with file backup or restore.

Outstanding customer-service skills, interpersonal communication skills (including listening, speaking, and writing).

Ability to work well in an inclusive, diverse organization, partnering with a variety of internal and external customers.
Honeywell is an equal opportunity employer. Qualified applicants will be considered without regard to age, race, creed, color, national origin, ancestry, marital status, affectional or sexual orientation, gender identity or expression, disability, nationality, sex, religion, or veteran status.