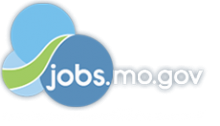 Job Information
U.S. Marine Corps

Customer Service Technician NF2

in

Kansas City

,

Missouri
Summary
Marine Corps Community Services (MCCS) is looking for the best and brightest to join our Team! MCCS is a comprehensive program that supports and enhances the quality of life for Marines, their families, and others in the Marine Corps Community. We offer a team oriented environment comprised of military personnel, civilian employees, contractors and volunteers who keep the organization functioning smoothly and effectively.
Responsibilities
SUMMARY OF DUTIESThe Customer Service Technician will work closely with other team members to provide outstanding service to our Marines, their families, and to Marine Corps Commands by answering questions, and addressing concerns on all financial issues or general questions regarding accounting transactions. The Customer Service team is a key component to ensure the success of the Shared Services Center. To this end, Customer Service Technicians will be required to be team focused and to acquire knowledge of Customer Service Best Practices along with understanding Accounting and Finance within the Shared Services Center. The Customer Service team will provide Customer Relationship Management that includes but is not limited to problem solving, marketing, organizational knowledge, and communications.The Customer Service Technician will likely handle a high volume of calls and should create a positive experience for each customer. They will listen to customers to understand the reason for their call, address all questions and or complaints, and provide an accurate and efficient response. The Customer Service Technician provides World Class Customer Service with an emphasis on customer centricity, professionalism and courtesy. To be a successful Customer Service Technician, you should be customer-focused, detail oriented, and efficient. You should also be polite, reliable, knowledgeable, adaptable, and be open to work in a very demanding constantly changing organization.The Customer Service Technician alerts a higher-level supervisor, or relevant point of contact for assistance as required following a tiered escalation support system. Adheres to safety regulations and standards. Promptly reports any observed workplace hazards, and any injury, occupational illness, and/or property damage resulting from workplace mishaps to the immediate supervisor. Adheres to established standards of actively supporting the principles of the EEO program and prevention of sexual harassment.Performs other related duties as assigned. This is a white-collar position where occasional lifting (up to 20 lbs.) may be required.This position is designated as Mission Essential, and deemed necessary to ensure business continuity during contingency operations, natural disasters, extreme weather situations or other emergency situations to include closure of the facility. These mission essential functions are existing functions that enable the Global Business Services to continue to provide necessary, vital services during time of need and require civilian employees to telework in order to support the mission.
Requirements
Conditions of Employment
See Duties and Qualifications
EVALUATIONS:
Qualifications
MINIMUM QUALIFICATIONSA minimum of one year of experience in a Customer Service Role and or a Customer Service Call Center with some proficiency in accounting methods and techniques along with clerical skills. Successful candidates for this position will need to have excellent communications skills, both oral and written, and this would include great listening skills as a part of problem solving abilities. Ability to acquire and apply a knowledge of the principles, policies and operating details of an accounting system and knowledge of accounting procedures and general back office accounting operations. Knowledge of office practices and procedures relating to the processing and recording of transactions and accounting information. Comfortable working in a fast-paced, high-energy environment. Proficiency in Microsoft Office suite, especially Excel, is desired. Experience with call center ticketing applications such as Service Manager and or Service Now is highly desirable.
Education
Additional Information
GENERAL INFORMATION:Applicants are assured of equal consideration regardless of race, age, color, religion, national origin, gender, GINA, political affiliation,membership or non-membership in an employee organization, marital status, physical handicap which has no bearing on the ability to perform the duties of the position. This agency provides reasonable accommodations to applicants with disabilities. If you need a reasonable accommodation for any part of the application and hiring process, please notify the agency. The decision on granting reasonable accommodation will be on a case-by-case basis.It is Department of Navy (DON) policy to provide a workplace free of discrimination and retaliation. The DON No Fear Act policy link is provided for your review: https://www.donhr.navy.mil/NoFearAct.asp. As part of the employment process, Human Resources Division may obtain a Criminal Record Check and/or an Investigative Consumer Report. Employment is contingent upon the successful completion of a National Agency Check and Inquiries (NACI).For all positions requiring access to firearms or ammunition, the Federal Government is prohibited from employing individuals in these positions who have ever been convicted of a misdemeanor crime of domestic violence, or a felony crime of domestic violence adjudged on or after 27 November 2002. Selectees for such positions must submit a completed DD Form 2760, Qualification to Possess Firearms or Ammunition, before a final job offer can be made. Direct Deposit of total NET pay is mandatory as a condition of employment for all appointments to positions within MCCS. Required Documents: *Education/certification certificate(s), if applicable. *If prior military, DD214 Member Copy This activity is a Drug-free workplace. The use of illegal drugs by NAF employees, whether on or off duty, cannot and will not be tolerated. Federal employees have a right to a safe and secure workplace, and Marines, sailors, and their family members have a right to a reliable and productive Federal workforce. Involuntarily separated members of the armed forces and eligible family members applying through the Transition Assistance Program must submit a written request/statement (may be obtained from the MCCS Human Resources Office) and present ID card with "TA" stamped in red on front of card. INDIVIDUALS SELECTED FROM THIS ANNOUNCEMENT MAY BE CHANGED TO PART-TIME OR FULL-TIME AT MANAGEMENT'S DISCRETION WITHOUT FURTHER COMPETITION. ALL ONLINE APPLICATIONS MUST BE RECEIVED BY 1159PM EASTERN STANDARD TIME (EST) ON THE CLOSING DATE LISTED IN THE JOB POSTING.