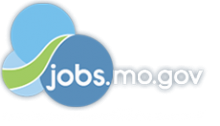 Job Information
UMB Bank

Data Center Technician

in

Kansas City

,

Missouri
Be part of something more.
A majority of our time is spent "at work." We believe that time most meaningful when it's spent around people who care about you and who challenge you. We hire people who know how to make good decisions, because we won't be constantly looking over your shoulder—you'll be empowered to do what's right for our customers. Most importantly, we're a partner. We partner with our associates to help them thrive personally and professionally. We partner with our communities and the organizations that support them. And, we partner with our customers to create an experience they won't find elsewhere.
Are you ready to be part of something more?
You're more than a means to an end—a way to help us meet the bottom line. UMB isn't comprised of workers, but of people who care about their work, one another and their community. Expect more than the status quo. At UMB, you can expect more heart . You'll be valued for exactly who you are and encouraged to support causes you care about. Expect more trust . We want you to do the right thing, no matter what. And, expect more opportunity . UMBers are known for having multiple careers here and having their voices heard.
The Data Center Services team provides hardware and equipment support of our data center environment within UMB. This includes working with technical support teams with resolving issues involving equipment installed within the data center. We work closely with building facilities to ensure core environmental and power redundancy components the data center is reliant on are performing at peak capacity to avoid business disruption.
As a Data Center Technician, you will be responsible for overall IT equipment physical infrastructure support within UMB's physical data center environment. This includes network and power cable management. These key aspects of this role ensure each piece of equipment is running smoothly to avoid costly periods of downtime. If you are a hands-on technician that enjoy rolling up your sleeves to get things done, this is a great opportunity for you.
The Data Center Services team is a close-knit group of individuals coming from diverse backgrounds with different experiences. We share a commitment to ensure UMB's data center environment is safe, secure and running at a high performing level. Trust and open communication are the cornerstones of the team, and we have plenty of fun while doing it! Self-education, peer consultation, mentor guidance, and formal training/seminars are some of the methods that we share information and knowledge.
How you'll spend your time:
Providing overall support of IT data center infrastructure, equipment, and cabling.

Working closely with IT project teams on IT projects that require changes to data center infrastructure.

Working closely with building facilities engineers with electrical power and HVAC environment infrastructure.

Serving as point of contact to assist technical support teams with resolution of issues involving equipment within data center.
We're excited to talk with you if:
You have at least 2 years of experience working within an IT infrastructure technology environment in a medium to large data center.

You have in-depth knowledge with power management and redundancy fundamentals (i.e. HVAC, UPS, generators, fire suppression, physical security, etc.)

You have strong point-to-point fiber and copper cable management experience to handle port connectivity, install/de-install of equipment, troubleshooting, etc.

You have experience with server, storage, and network operating environments.
UMB Financial Corporation is an equal employment/affirmative action employer. If you need accommodation for any part of the employment process because of a disability, please send an e-mail to talentacquisition@umb.com or call 816-860-7972 to let us know the nature of your request.
Who we are
We are more than a company. We are advisors, consultants, problem solvers, friends, community members, experts, and we are here to help you make the best of every moment with a financial foundation that can help you succeed.