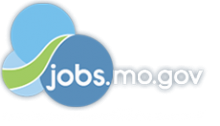 Job Information
Spring Venture Group

Data Engineer II

in

Kansas City

,

Missouri
With the continued impact of COVID-19 and social distancing measures, Spring Venture Group fully supports remote interviewing and onboarding procedures. This is a permanently remote opportunity.
Who We Are:
Spring Venture Group is a leading digital direct-to-consumer sales and marketing company with product offerings focused on the senior market. We specialize in distributing Medicare Supplement, Medicare Advantage, and related products via our family of brands and dedicated team of licensed insurance agents. Powered by our unique technologies that combine sophisticated marketing, comparison shopping, sales execution, and customer engagement – we help thousands of seniors across the country navigate the complex world of Medicare every day.
What We Want:
Spring Venture Group is hiring for a mid-level Data Engineer. Our business is growing rapidly and presents unique, evolving challenges. Our Data Engineers thrive in a fast-paced environment and find purpose in their work from having a measurable, positive impact on our organization. Our data engineering team is responsible for data integrity and availability for crucial systems at Spring Venture Group, and serves as a primary resource for data expertise. Our Data Engineer is a hybrid of DevOps engineering, Software engineering, and Database engineering, focused on building advanced data warehousing and transformation systems.
What You'll Do:
Part of your responsibilities as a Data Engineer will be provisioning advanced data transformations through batch and streaming ETL systems. You will build and scale data warehouse systems while maintaining security standards and you will analyze and develop data architecture requirements, determine the feasibility of designs, and implement software solutions best suited for SVG's processes.You will also support processes to allow automated deployment of schema changes in conjunction with DevOps deployment model. You will work to maintain a self-starter mindset in terms of data process and architecture improvements, with plenty of professional development opportunities to help take you to the next level of your career.
What You'll Bring to the Role:
Bachelor's degree in Computer Science or related technical field, or equivalent practical experience

2+ years of Data Engineering experience

Experience with the Python language; it's design, base libraries, built-in features, and how it compares to other languages

Exposure to Python data engineering libraries, including pandas and pyspark

Experience with SQL and data warehouse tools such as AWS Athena

Experience with batch processing tools such as AWS Batch or AWS Glue, or other DAG systems

Real-time processing tools such as AWS Kinesis and AWS Firehose

Intermediate data modeling and architecture design
Req No: 2021-1903
External Company URL: www.springventuregroup.com
Street: 120 W 12th St