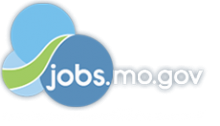 Job Information
Honeywell

Data Modeler

in

Kansas City

,

Missouri
The future is what you make it!
When you join Honeywell, you become a member of our team of problem solvers, innovators, dreamers, and doers who make the things that make the future. Working at Honeywell isn't just about developing cool things. That's why all of our employees enjoy access to career opportunities across different fields and industries.
Are you ready to help us make the future?
Honeywell's Federal Manufacturing & Technologies business manages the U. S. Department of Energy's Kansas City National Security Campus in Missouri and New Mexico, manufacturing sophisticated mechanical, electronic and engineered-material components for our nation's defense system. Honeywell is on the leading edge of supplying engineering and manufacturing expertise for our nation's defense and national security. Visit kcnsc.doe.gov for more information about working for Honeywell at the Kansas City National Security Campus.
This position is in Kansas City, MO
Summary:
The Data Modeler supports the EIM organization in the office of the CDO at Honeywell FM&T. This role works closely with data and information architects to translate data management objectives and requirements into optimized data models. This role leads the development, documentation, and implementation of data models for business analytics and business intelligence initiatives. The successful candidate will have strong experience with enterprise information management.
Duties and Responsibilities
Effectively collaborate with business stakeholders, data and information architects, analytics teams, and data management resources to understand complex objectives and environmental constraints

Identify source tables for ingestion, determine change data capture mechanism, perform detail source data analysis, identify relationship between cross-functional datasets, differentiate master/reference/transaction data, and create/enhance target data models

Develop ETL data mapping and transformation rules, work with ETL development team and validate data

Maintain database objects/scripts revisions, work with DBA team to deploy database objects, provide assistance in troubleshooting database/ETL performance issues

Produce diagrams to illustrate conceptual, logical, and physical details as appropriate and required

Employ deep domain expertise to produce optimal data models that efficiently achieve goals and objectives

Facilitate effective, collaborative problem-solving as new challenges emerge and data models evolve and grow

Perform expert data mapping, transformation, integration, and interface design

Identify and resolve conflicts and gaps in datasets

You Must Have:

A bachelors degree in MIS or IT, or 6 years of equivalent experience

At lease 5 years of related work experience in database design, data management, or similar areas, including 3+ years with Erwin Data Modeler

Experience in developing data models for relational and dimensional databases that are scalable and extensible

In-depth knowledge of normalized data structure and Ralph-Kimball methodology of data warehouse development

Strong data analysis skills utilizing scripting languages like python to analyze structured and semi-structured data, knowledge of change data capture methods

Proficient in SQL, ability to write complex PL/SQL and T-SQL, experience in query fine tuning and database performance troubleshooting and DDL scripts

Experience validating data populated by ETL jobs against mapping and transformation rules

Working knowledge of master data management (MDM), experience in data warehouse and MDM integration

Strong oral and written communication skills for collaboration with diverse, cross-functional teams

US citizenship in order to obtain US Dept. of Energy ""Q"" level security clearance

We Value:

Experience supporting business intelligence and analytics teams

Hands-on experience in data management and technologies in the following areas:

Data modeling, data analysis/profiling, master data management, meta data management, data virtualization, version control system, ETL source to target mapping and transformation, data quality, data warehouse, data dictionary

Deep understanding of data quality management

Deep understanding of information and process integration management

Experience working in sensitive/classified data environments

Experience working with a US government contractor

Working knowledge of engineering, manufacturing, program management, and/or financial data operations

Strong organizational skills: managing multiple complex initiatives simultaneously in a fast-paced, demanding environment

Working knowledge of AI/ML, IIOT, NOSQL, Data Virtualization, semantics, Hadoop and other advanced data management trends and concepts
Honeywell is an equal opportunity employer. Qualified applicants will be considered without regard to age, race, creed, color, national origin, ancestry, marital status, affectional or sexual orientation, gender identity or expression, disability, nationality, sex, religion, or veteran status.