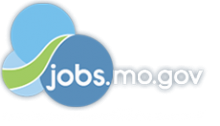 Job Information
J.B. Hunt Transport

Diesel Tractor Trailer Shop Foreman

in

Kansas City

,

Missouri
Job Title:
Diesel Tractor Trailer Shop Foreman
Department:
Production & Skilled Trades
Country:
United States of America
State/Province:
Missouri
City:
Kansas City
Full/Part Time:
Full time
Job Summary:
Under general direction, this position is an entry-level people management position. It will assist and support the day-to-day planning and organizing of a team at a facility. The incumbent will act upon leadership's direction as it pertains to managing facility audits, inventory, budgets, and meeting goals.  The position will perform multiple personnel management tasks including but not limited to staffing, performance management, annual reviews, and time and attendance. This position has the possibility to work outdoors, in the elements, or across multiple shifts including nights and/or weekends in addition to overtime; it requires full-time attendance.
Job Description:
Applicants can be considered for Shop Foreman or Sr Shop Foreman depending on verified years of experience and position availability.
Key Responsibilities :
Ensure work shift begins on schedule and assign work orders to technicians tomaintainan orderly and efficient workflow that meets internal customer deadlines; manage cost perhour.

Other duties asassigned.

Perform daily operational tasks as needed including estimates, down unit reporting, yardchecks, etc.

Solicit, assign, andmonitoronsite vendors to ensure proper repairs are completed and costs arecontrolled.

Monitor expenses related to shop managementin order tomaintainthebudget.

Perform multiple personnel management tasks including but not limited to staffing, performance management, annual reviews, and time and attendance.

Ensure team reaches andmaintainsgoals set byleadership,train staff on service bulletins,OSHAcompliance, company policies andprocedures.

Maintain the company's safety culture by promoting a safe work environment in compliance with federal and state regulations, conduct safety meetings, mock OSHA inspections, model safe work habits, etc.

Monitor that all required repair campaigns arecompleted,and warranty procedures arefollowed.

Inspect completed repairs to ensure equipment is up toDOTand companystandard.

Scheduleinboundequipment andmaintainestimated running time so that repairs are assigned in order of priority; ensure

Monitor work in progress on the floor to ensure it is performed safely, correctly, and meets standard repairtimes.
Qualifications:
Minimum Qualifications :
High School Diploma or GED equivalent

1-2 years of related experience and 1-2 years of direct or indirect management experience
Preferred Qualifications :
Ability to actprofessionally.

Ability to communicate (written and verbal)effectively.

Ability to document information and make quickdecisions.

Ability to fulfill physical requirements (lift/move appliance up to 50 pounds).

Ability to manage ateam.

Ability to wearappropriate workattire (protective gear/PPE).

Ability to work both individually and as ateam.

Ability to work in a fast-pacedenvironment.

Ability to work with under minimaldirection.
Education:
GED (Required), High School (Required)
Work Experience:
Facilities Management, Maintenance, Management-Entry Level, Safety, Transportation/Logistics
Job Opening ID:
00390803 Diesel Tractor Trailer Shop Foreman (Open)
"This job description has been designed to indicate the general nature and level of work performed by employees within this classification. It is not designed to contain or be interpreted as a comprehensive inventory of all duties, responsibilities and qualifications required of employees assigned to this job.
To perform this job successfully, an individual must be able to perform each essential duty satisfactorily. The requirements are representative of the knowledge, skill, and/or ability required. Reasonable accommodations may be made to enable individuals with disabilities to perform the essential functions."
Fortune 500 experience. Career growth opportunities. Nationwide relocation possibilities.
These are just a few things you'll find at J.B. Hunt. Whether you have a passion for operations, sales, engineering or information technology, we can help jumpstart your career with challenging opportunities that will help you reach your maximum potential.
Why J.B. Hunt?
We take our investment in you seriously - our future success depends on you. Be an innovator with a leading transportation company and work alongside some of the brightest minds in the industry. At J.B. Hunt, we strongly believe in promoting from within based on performance and potential, the sky is the limit for your career.
What are we looking for?
We look for high-energy, forward-thinking individuals who are interested in a career with a leader in the transportation industry. We seek exceptional people of diverse backgrounds who have the vision to carry our business forward. J.B. Hunt offers a variety of opportunities spanning across the nation.
J.B. Hunt Transport, Inc. affirms its belief in equal employment opportunity for all employees and applicants for employment in all terms and conditions of employment. J.B. Hunt is committed to both the spirit and the letter of affirmative action law and continues its good-faith efforts to comply with all applicable government laws and regulations. The company is committed to basing employment decisions on the principles of equal employment opportunity. J.B. Hunt will recruit, hire, compensate, offer benefits to, upgrade, train, layoff, terminate, and/or promote individuals without discrimination in regards to race, color, religion, sex, national origin, age, sexual orientation, gender identity, status as a qualified individual with a disability, status as a protected veteran, or other bases by applicable law.
J.B. Hunt Transport, Inc. offers reasonable accommodation in the employment process for individuals with disabilities. If you need assistance in the application process due to a disability, you may request accommodation at any time by calling 1-800-777-4968.