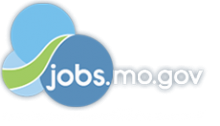 Job Information
Honeywell

Engineering Technician III -2nd Shift

in

Kansas City

,

Missouri
The future is what you make it!
When you join Honeywell, you become a member of our team of problem solvers, innovators, dreamers, and doers who make the things that make the future. Working at Honeywell isn't just about developing cool things. That's why all of our employees enjoy access to career opportunities across different fields and industries.
Are you ready to help us make the future?
Honeywell's Federal Manufacturing & Technologies business manages the U. S. Department of Energy's Kansas City National Security Campus in Missouri and New Mexico, manufacturing sophisticated mechanical, electronic and engineered-material components for our nation's defense system. Honeywell is on the leading edge of supplying engineering and manufacturing expertise for our nation's defense and national security. Visit kcnsc.doe.gov for more information about working for Honeywell at the Kansas City National Security Campus.
This position will be located in Kansas City, MO
Job Duties:
The Kansas City National Security Campus (KCNSC) is seeking a qualified individual to become a part of our Environmental Test team as an Engineering Technician. The Environmental Test Laboratory performs high-energy, mechanical testing in areas such as vibration, shock, thermal, and linear acceleration.

You will be a part of a highly skilled workforce that carries out our national security mission by testing complex mechanical and electrical products

Sets up test equipment, monitors and measures instruments, performs testing on electrical and mechanical components

Builds prototypes units for testing and experimentation, and makes samples for further analysis.

Conducts tests and experiments with new materials, equipment, and processes to develop data for specification callout or to determine suitability of a material for particular applications

Gathers and evaluates data for validity, accuracy and completeness

Locates and corrects malfunctions in product and testing equipment

Drafts test procedures based upon comprehensive knowledge of product and testing equipment

Makes sketches and marks up drawings as needed to show changes as they occur

Records laboratory notes and other details, as specified by engineering personnel

Supports activities identified by Management/Engineering to maintain equipment in a reliable and efficient manner

Works with engineering to establish test techniques for new product during development and to resolve product or equipment problems, and may install, characterize and/or design equipment.

Takes actions necessary to stop work when an unsafe condition or action is identified

May perform other duties as required

Must be able to work standard/non-standard workweeks, including second or third shifts and weekends, as warranted

You Must Have:

US citizenship required to obtain and maintain US Dept of Energy ""Q"" level security clearance

2+ years experience in a related technical role

Formal training or practical experience equivalent to technical knowledge obtained in military training courses or through a two or four year technical degree

We Value:

4-year Engineering or Engineering Technology degree

2+ years of directly applied experience in Environmental Testing or related technical activities, such as manufacturing, maintenance, or inspection of mechanical or electrical products

Experience with environmental testing, including thermal, shock, and vibration testing of complex mechanical and electrical products

Experience with operating test equipment in an manufacturing environment

Experience with assembly and troubleshooting of test fixtures and laboratory setups

Experience with fixture design using 3D CAD/CAM software

Experience interpreting technical drawings and documents

Ability to work effectively in a team environment and to influence others to accomplish complex tasks

Ability to interpret test results, exercise judgment, and take appropriate action to escalate issues if they arise

Ability to work with little supervision and demonstrate initiative to get things done.

Some positions within this classification may require unique electrical, mechanical, and/or electronic skills and abilities
Honeywell is an equal opportunity employer. Qualified applicants will be considered without regard to age, race, creed, color, national origin, ancestry, marital status, affectional or sexual orientation, gender identity or expression, disability, nationality, sex, religion, or veteran status.