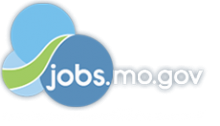 Job Information
Honeywell

ETL Developer - Remote

in

Kansas City

,

Missouri
The future is what you make it.
When you join Honeywell, you become a member of our global team of thinkers, innovators, dreamers, and doers who make the things that make the future. Working at Honeywell isn't just about developing cool things. That's why all of our employees enjoy access to dynamic career opportunities across different fields and industries.
Are you ready to help us make the future?
Honeywell's Federal Manufacturing & Technologies business manages the U. S. Department of Energy's Kansas City National Security Campus in Missouri and New Mexico, manufacturing sophisticated mechanical, electronic, and engineered-material components for our nation's defense system. Honeywell is on the leading edge of supplying engineering and manufacturing expertise for our nation's defense and national security. Visit kcnsc.doe.gov for more information about working for Honeywell at the Kansas City National Security Campus.
Key Responsibilities:
• The selected candidate will join our ETL and BI Developers within the IT division at the Kansas City National Security Campus
• The team is responsible for working with internal business customers to identify business requirements and supporting/interfacing with our ETL (Talend), Data Virtualization (Denodo), and Enterprise Analytics (Microstrategy) platforms
• This position will focus on our growing ETL needs with opportunities to work on BI Reporting and/or Big Data ingestion
• Design, translate business requirements, develop, document, test, monitor, troubleshoot and administrate our data environment using our ETL / Data Virtualization / BI Reporting / Big Data ingestion tool sets
• Participate in maintenance and upgrades for our platforms and tool sets
• Contribute to the support and resolution of incidents which involve all data platforms which includes a weekly on-call rotation
• Maintain knowledge of new technologies and methods for area of expertise and have knowledge sharing sessions with the team
• Communicate and accurately document all architectural decisions, plans, goals, functional requirements, and open items and issues to key stakeholders, including management, development teams, and business areas
• Build and maintain strong peer relationships within the team and across the organization Participates in short- and long-term planning sessions with customers to improve business processes and works closely with Technical Review Board and architects to assure all systems are in line with IT long-term strategy
• Proactively analyzes existing information systems and applications to identify weaknesses and develop opportunities for improvements and may lead the evaluation and selection process for new application packages
• Helps manage customer's priorities of projects and requests
This position can work remotely but must live in the Kansas City or Albuquerque Metro areas.
You Must Have
• U.S. Citizen in order to obtain and maintain US Dept. of Energy "Q" level security clearance Bachelor's degree in the field of Information Systems, Computer Science, Computer Engineering, Engineering, or Physical Science
• Minimum 2 years of SQL experience (ability to develop, modify, troubleshoot and optimize complex queries)
• Minimum 2 years of experience working in Oracle or SQL Server or Teradata databases (e.g. table creation, insert, update, deletes, indexing, optimization)
We Value
• Experience developing with data integration and/or data virtualization tools (e.g. Talend, Informatica PowerCenter, Microsoft SSIS, Qlik (Attunity), Denodo)
• Experience or knowledge of a major programming language (e.g. Java, Python, C#)
• Experience or knowledge of a scripting language (e.g. Linux shell, Windows batch, Perl, VBS) Experience working in a Red Hat Enterprise Linux and/or Windows environment
• Excellent problem solving, design, coding and debugging skills
Honeywell is an equal opportunity employer. Qualified applicants will be considered without regard to age, race, creed, color, national origin, ancestry, marital status, affectional or sexual orientation, gender identity or expression, disability, nationality, sex, religion, or veteran status.