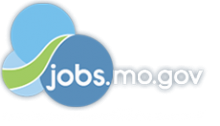 Job Information
Honeywell

Facilities Maintenance Supervisor

in

Kansas City

,

Missouri
The future is what you make it!
When you join Honeywell, you become a member of our team of problem solvers, innovators, dreamers, and doers who make the things that make the future. Working at Honeywell isn't just about developing cool things. That's why all of our employees enjoy access to career opportunities across different fields and industries.
Are you ready to help us make the future?
Honeywell's Federal Manufacturing & Technologies business manages the U. S. Department of Energy's Kansas City National Security Campus in Missouri and New Mexico, manufacturing sophisticated mechanical, electronic and engineered-material components for our nation's defense system. Honeywell is on the leading edge of supplying engineering and manufacturing expertise for our nation's defense and national security. Visit kcnsc.doe.gov for more information about working for Honeywell at the Kansas City National Security Campus.
This position is located in Kansas City, Missouri.
Summary:
Supervises bargaining unit personnel and/or oversees contractor personnel in the effective performance of equipment maintenance and repair activities and related activities
Duties and Responsibilities:
Ensures conformance in work area to the terms of the collective bargaining agreement

Assists in the planning and scheduling of work

Analyzes delays and noncompliance with schedules and initiates corrective action

Review work in process ensuring adherence to specifications and cost objectives

Provide training and guidance to others working on the reporting systems

Reports status of work and recommends improvements in methods, equipment and use of personnel

Directly supervises employees and performs other managerial responsibilities including interviewing, hiring, and training employees; planning, assigning, and directing work; appraising performance; rewarding and disciplining employees; addressing complaints and resolving problems

May perform other duties as required

Conducts activities in a safe and healthy manner and works in accordance with established HS&E requirements to ensure the protection of employees, the public, and the environment. Takes actions necessary to ""stop"" work when an unsafe condition or action is identified. Every employee has the right and responsibility to stop work when unsafe conditions or actions are identified

Must be able to work any shift and/or alternate workweek as required

You Must Have:

US citizenship needed to obtain and maintain required US Dept of Energy "Q" level security clearance.

Bachelor's degree in a technical or business field or equivalent combination of education and minimum of five years practical related experience

We Value:

Ability to work any shift and/or alternate workweek as required

Proven ability to lead employees

Evidence of a strong customer service focus

Ability to provide clear written and verbal communications

Demonstrated continuous improvement results and knowledge and utilization of six sigma tools

Experience with using personal computers; management of maintenance planning, scheduling and execution using a Computerized Maintenance Management System
Honeywell is an equal opportunity employer. Qualified applicants will be considered without regard to age, race, creed, color, national origin, ancestry, marital status, affectional or sexual orientation, gender identity or expression, disability, nationality, sex, religion, or veteran status.