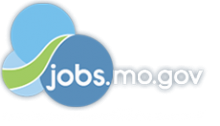 Job Information
Federal Reserve Bank

Fedwire Customer Support Specialist

in

Kansas City

,

Missouri
_Job Summary_:
Provides accurate, professional, and timely customer service to internal and external customers completing Fedwire Funds and Securities transfers via phone. Ensures work procedures are strictly followed while adapting to changing workload and ensures that issues are escalated and addressed in a timely manner.
_Key Activities_: * * * Strictly adheres to established procedures to respond to a variety of moderately complex, business-specific inquiries and requests received from internal and external customers including, but not limited to, high-value, irrevocable transactions, procedural information, documentation requirements, and application functionality.
Identifies and resolves customer inquiries in a professional and timely manner.

Verifies accuracy of requests, conducts due diligence, assesses customer eligibility, coordinates with other operating departments, and follows-up on items requiring additional research.

Maintains a good working knowledge of business-related applications, products, services, electronic access platforms, Operating Circulars, Regulations, etc.

Acquires and maintains a strong knowledge of detailed operating and control procedures, which change frequently, in a dynamic environment.

Escalates issues to senior staff members or management as appropriate.
*Qualifications:*
High school diploma or equivalent.
One to two years of work related experience, preferably at a financial institution or in the financial services industry and working knowledge of Fedwire processing for wire transfers is desired.
Strong customer service skills. Strong attention to detail and strict adherence to established procedures.
Strong communication skills, including active listening and the ability to communicate clearly over the telephone.
Strong interpersonal skills and the ability to work closely with team members in a highly controlled and secure environment. Ability to acquire knowledge of end-to-end processes and procedures for a fast-paced and changing environment, including adjusting to additional responsibilities and workload to meet various service levels. Ability to understand and apply department standard operating policies and procedures and industry specific regulations and laws, and to strictly follow such procedures in a highly controlled environment with high productivity and quality guidelines.
Proficient computer skills including, but not limited to, data entry, internet applications, e-mail, Microsoft Office, etc., plus the ability to navigate within multiple applications concurrently.
Strong organizational skills, ability to mult-task and prioritize work/deadlines preferred.
Ability to adapt to an every changing workload and processing environment preferred.
Ability to use time efficiently and effectively to assist team in meeting key performance indicators preferred.
Experience in securities processing is preferred.
Good critical thinking, troubleshooting, and problem solving skills preferred.
Availability to work varying shifts to cover operational hours (6:45 a.m. to 6:00 p.m. CT, Monday through Friday).
This position has additional screening requirements due to the information accessed while performing the job. These additional screenings would be initiated at the time of offer acceptance and can take up to a couple of months to be completed. You can begin work before the screening is completed; however, continued employment is contingent on acceptable screening results. The areas screened include, education/employment verification, criminal history, credit history, and reference checks.
Certain eligibility requirements apply.
Follow us on LinkedIn, Twitter, and our YouTube channel - Kansas City Fed.
/We [Federal Reserve Bank of Kansas City] are committed to building a diverse workplace, and are continually striving to achieve this goal. As such, we provide equal employment opportunities regardless of race, color, religion, sex, gender identity and/or expression, national origin, age, disability, sexual orientation, or genetic information./
Organization: *Federal Reserve Bank of Kansas City
Title: Fedwire Customer Support Specialist
Location: MO-Kansas City
Requisition ID: 265732