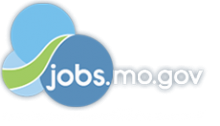 Job Information
Honeywell

General Machinist (Any Shift) $33.76

in

Kansas City

,

Missouri
The future is what you make it.
When you join Honeywell, you become a member of our global team of thinkers, innovators, dreamers and doers who make the things that make the future. Working at Honeywell isn't just about developing cool things. That's why all of our employees enjoy access to dynamic career opportunities across different fields and industries.
Are you ready to help us make the future?
Honeywell's Federal Manufacturing & Technologies business manages the U. S. Department of Energy's Kansas City National Security Campus in Missouri and New Mexico, manufacturing sophisticated mechanical, electronic and engineered-material components for our nation's defense system. Honeywell is on the leading edge of supplying engineering and manufacturing expertise for our nation's defense and national security.
Summary of Duties:
Must be able to work any shift, including 1st, 2nd and/or 3rd shift.

Provide machining, and product life-cycle support in a classified environment.

Machine parts and applications for a wide variety of materials and sizes using blueprint drawings, CAD models, and pre-written CNC programs on CNC and manual lathes, mills and other equipment.

To be successful in this role, one should be skilled in CNC machine program comprehension and CNC machine operation, strive to implement continuous improvements and other Honeywell Operating System initiatives and assumes a variety of shop roles when needed.

Provide machining support for the fabrication of components which range in size from miniature to very large and include common materials as well as materials with hazardous characteristics.

Work from complex drawings, prototype sketches, electronic files and/or verbal instructions to facilitate the manufacturing of parts and assemblies by setting up, and operating manual and CNC mills and lathes, EDM and a variety of general machine shop equipment.

Responsible for production of high precision parts and performing complex setups required to produce the parts; ability to help troubleshoot issues with equipment and product including rework.

Uses hand and power tools such as saws, sanders, arbor presses, lathes, mills, grinders, and uses necessary precision measuring instruments, fixtures and gages.

Recognizing tool wear and replacing or changing worn tools.

May perform other duties as required.

Conducts activities in a safe and healthy manner and works in accordance with established HS&E requirements to ensure the protection of employees, the public, and the environment. Takes actions necessary to "stop" work when an unsafe condition or action is identified. Every employee has the right and responsibility to stop work when unsafe conditions or actions are identified.

Responsible for complying with applicable provisions of Article 19. Environment, Safety, Health and Good Housekeeping of the Collective Bargaining Agreement.
This position is located in Kansas City, Missouri.
You Must Have:
US citizenship needed to obtain and maintain required US Dept of Energy "Q" level security clearance.

High school diploma or GED.

Machine Tool Technology or Mill and Lathe Certificate from an accredited College with a completion date on or before August 2020 OR Two (2) or more years' experience machining complex parts and assemblies OR applicable military experience.
We Value:
Three (3) or more years of experience in a manufacturing or military environment with demonstrated ability to work and excel in a team environment.

Experience in the use of various measuring instruments to include micrometers, bore gauges, calipers, comparators, or other instruments

Demonstrated ability to work with limited guidance.

Demonstrated written and oral communication skills. Experience using Microsoft office applications, including: MS Excel, Outlook, Word, and PowerPoint.

5-axis machining programming and operation experience

Previous experience running lathes, mills, grinders, drills and other machining equipment

Experience setting-up and operating CNC machinery in a production environment

Experience reading and interpreting drawings (GD&T), schematics, specifications and CAD files and translating into Mastercam programming (or equivalent software) and setup for CNC machinery
Honeywell is an equal opportunity employer. Qualified applicants will be considered without regard to age, race, creed, color, national origin, ancestry, marital status, affectional or sexual orientation, gender identity or expression, disability, nationality, sex, religion, or veteran status.