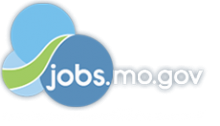 Job Information
Blount International, Inc.

Heat Treat Operator (WEEKEND) Shift

in

Kansas City

,

Missouri
Heat Treat Operator (WEEKEND) Shift
Apply now »
Date: May 5, 2021
Location: Kansas City, MO, US
Company: Blount International
Work Location: Kansas City, MO (Mfg Plant)
Functional Area: Manufacturing
Number of Openings: 2
Current Openings: 2.00
---
Blount International, Inc. has an exceptional opportunity.
We are committed to excellence in our people, products, performance, and profits. We believe our team members are the foundation of our Company's success, and we are committed to continuous improvement and learning, exceptional quality, connecting with our customer, and good relationships with our team members.
Location Address: 4840 E 12th Street, Kansas City, MO 64127
Primary Duties and Responsibilities:
Operate production equipment including machine set-ups, change overs, total productive maintenance (TPM), preventative maintenance (PM), autonomous maintenance (AM), and quality checks as needed.

Perform complex tasks related to machinery, equipment and operating procedures.

Operate computer systems to input production and test data.

Perform all in-process inspections and document as required.

Make recommendations for changes to improve processes, equipment or test method.

Education:

High school diploma or nationally recognized equivalent required. Machine technology courses or related experience preferred.

Knowledge & Experience:

Experience operating manufacturing equipment area preferred.

Proficiency in Microsoft Office suite (Outlook, Word, Excel) and data management software (SAP preferred).

Skills/Abilities:

Demonstrated mechanical aptitude, math and team skills required.

Effective written and oral communication skills; able to express oneself clearly and in technical and non-technical terms.

Demonstrated sense of urgency and initiative.

Demonstrated participation in problem solving activities.

Demonstrated skills in and participation on teams.

HOURS:

Must be available for the following shift:

WEEKEND Shift - 3/12 hour shifts (Friday - Sunday) 5:00am - 5:00pm

ABOUT BLOUNT INTERNATIONAL, INC:

Blount is a global manufacturer and marketer of replacement parts, equipment, and accessories for consumers and professionals operating primarily in two market segments: Forestry, Lawn, and Garden ("FLAG"); and Farm, Ranch, and Agriculture ("FRAG"). Blount also sells products in the construction markets and is the market leader in saw chain and guide bars for chain saws. We also supply original equipment manufacturers (OEM) with cutting attachments.

Blount offers products under the brand names of OREGON®, Carlton®, Woods®, KOX, SpeeCo®, ICS®, Pentruder, and Merit. For more information, visit www.blount.com .

Blount will only employ those who are legally authorized to work. Any offer of employment is contingent on the successful completion of a background investigation and drug screen. It is the policy of Blount International to provide equal employment to all qualified persons without discrimination based on sex, race, color, religion, age, marital status, national origin, citizenship, disability, veteran status or any other status protected under law.

During the application process we will not ask for or collect any confidential, proprietary or sensitive personally identifiable information (e.g. date of birth; drivers license number; or credit card, bank account or other financial information) (collectively, "Sensitive Information"). If you submit any Sensitive Information, you do so at your own risk and we will not be liable to you or responsible for consequences of your submission. This notice should not be construed as an offer of employment or creating any terms of employment.