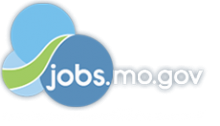 Job Information
Farm Production and Conservation (FPAC) Business Center

IT SPECIALIST (APPSW)

in

Kansas City

,

Missouri
Summary
This position is assigned to Farm Production and Conservation (FPAC) Business Center (BC), Information Solutions Division, Service Delivery and Operations Branch, Financial Services Section. Serve as an expert in adapting information system technology to farm legislation and policy.
Responsibilities
Assists the Section Chief and Team Leads in developing systems design and development policies, practices, procedures or position points regarding the information systems.
Serves as technical expert/authority and project lead responsible for major application software projects which span all life cycle phases from inception to end-of-life.
Investigates, evaluates, and recommends tools and methods for improving software quality throughout the life cycle of a broad range of FPAC IT applications.
Researches and conducts analyses and recommends resolution of complex issues affecting software design.
Provides technical authoritative advice to the Section Chief and Team Leads in the planning, analyzing, designing, developing, testing, and implementation of unique and complex management information systems.
Conducts studies, reviews, and analyzes emerging technology and systems design principles, theories, concepts, and practices.
Oversees the project management process in support of system development life cycle methodology.
Serves as Lead Software Developer for agency applications.
Requirements
Conditions of Employment
Qualifications
Minimum Requirements:
For this position, individuals must have IT-related experience demonstrating each of the four competencies listed below.1) Attention to Detail - Is thorough when performing work and conscientious about attending to detail.2) Customer Service - Works with clients and customers (that is, any individuals who use or receive the services or products that your work unit produces, including the general public, individuals who work in the agency, other agencies, or organizations outside the Government) to assess their needs, provide information or assistance, resolve their problems, or satisfy their expectations; knows about available products and services; is committed to providing quality products and services.3) Oral Communication - Expresses information (for example, ideas or facts) to individuals or groups effectively, taking into account the audience and nature of the information (for example, technical, sensitive, controversial); makes clear and convincing oral presentations; listens to others, attends to nonverbal cues, and responds appropriately.4) Problem Solving - Identifies problems; determines accuracy and relevance of information; uses sound judgment to generate and evaluate alternatives, and to make recommendations.
AND
Specialized Experience: Applicants must have one full-time year of specialized work experience equivalent in difficulty and responsibility to the GS-12 level in the Federal service, or comparable experience not gained through federal service. Specialized experience demonstrates the following:1) interpreting and applying special laws, rules, regulations, polices, practices, and procedures related to application software design and systems engineering theories, concepts, and methods in an Agency to ensure compliance with their programs and objectives; and 2) planning, analyzing, designing, developing, testing, and implementation of unique and complex management information systems; and 3) coordinates with applications developers to isolate and solve design problems encountered during testing and implementation; and 4) developing JAVA Enterprise Edition (JEE) applications using Enterprise JavaBeans (EJB), Webservices, Java Server Pages (JSP), Java Naming Directory Interface (JNDI), Java Database Connectivity (JDBC), Java Message Service (JMS), Java Transaction API (JTA), Spring MVC or SPA and Spring Transaction Management.
AND
Selective Placement Factor: Must have a current Java Programmer Certification.(Please provide evidence of this certification, such as the certificate, proof of training, etc., if you fail to provide documentation you may be marked and ineligible and won't be referred to the hiring official.) Applicants must meet all qualifications and eligibility requirements by the closing date of the announcement including specialized experience and/or education, as defined below. Experience refers to paid and unpaid experience, including volunteer work done through National Service programs (e.g., Peace Corps, AmeriCorps) and other organizations (e.g., professional; philanthropic; religious; spiritual; community, student, social). Volunteer work helps build critical competencies and can provide valuable training and experience that translates directly to paid employment. You will receive credit for all qualifying experience, including volunteer experience.
Education
Some occupational series allow education as a substitution for experience, However for this occupational series/grade level there is no educational substitution.
Additional Information
Career Transition Assistance Plan (CTAP), Reemployment Priority List (RPL), or Interagency Career Transition Assistance Plan (ICTAP): Visit the OPM website for information on how to apply as a CTAP, RPL, or ICTAP eligible. To exercise selection priority for this vacancy, CTAP/RPL/ICTAP candidates must meet the basic eligibility requirements and all selective factors. CTAP/ICTAP candidates must be rated and determined to be well qualified (or above) based on an evaluation of the competencies listed in the How You Will Be Evaluated section. When assessed through a score-based category rating method, CTAP/ICTAP applicants must receive a rating of at least 85 out of a possible 100. This position is being concurrently announced under Merit Promotion Announcement Number FPAXC-21-11073150-MP-RB. Current or former Federal employees or other eligible applicants may apply to both announcements to expand all possibilities of consideration since different referral criteria apply to each type of announcement. See the above announcement for more information. This position is eligible for telework within the local commuting area of the position and other flexible work arrangements. Current USDA policy includes telework for an 8 hour work day, 4 days per week; other flexibilities are possible dependent upon availability and/or the position and its associated duties. Employee participation is at the discretion of the supervisor. Recruitment and/or relocation incentives may be authorized; Management may authorize superior qualifications & enhanced annual leave for applicants who are deemed to be highly qualified.