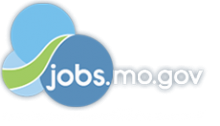 Job Information
NetImpact Strategies Inc.

Junior Tier 2 Helpdesk Technician

in

Kansas City

,

Missouri
We have an immediate opportunity for a Junior Tier 2 Help Desk Technician to join our talented team in support of a Federal client in Kansas City, MO. Responsibilities include supporting a geo-graphically dispersed, multi-disciplined technical team providing end user help desk support services. The successful candidate will have prior experience providing technical support for similar tasks, delivering on-time support for program or project activities, and supporting development of recommendations or alternative solutions to user issues.
Responsibilities:
Support resolution of issues escalated from Tier 1 support staff, working directly with users on timely resolution of issues.

Support and document the initiation, execution, and closing activities for a program/project(s) and support activities.

Ensure performance metrics are met or exceeded.

Develop and maintain program support artifacts throughout the lifecycle of the initiative.

Ensure constant and proactive communication with customers, team members, and subcontractors to actively mitigate any issues or concerns.

Identifies and researches user issues to resolve operational difficulties.

Recommends system modifications, if required, to reduce user problems.

Escalates more complex issues, as appropriate, to senior level technicians.

Promote and encourage a "one team" attitude at all levels internally and externally.

BS/MS degree

1 years of relevant, applicable professional experience in IT end-user support services

ITIL Certification

Experience with managing customer expectations and delivering the highest level of quality customer service

BMC Remedy experience

Working knowledge of Federal IT (including HW and SW) and cybersecurity requirements, policies, and standards

Possess or ability to obtain a Tier 4 High Risk Public Trust Clearance
Perks of working at NetImpact Strategies
Your health comes first – we offer comprehensive medical, dental, & vision insurance that starts the first of the month after you join the team

Invest in your future – 401(k) Plan – Immediately vested employer contributions; no matching required

Work hard, play hard – we offer a generous Paid Time Off (PTO) policy and observe ALL ten (10) federal holidays

Pawsitively pawesome – Pet Insurance (because our little critters are part of our families, too!)

Invest in your education – Tuition reimbursement, internal training programs, & company-sponsored industry certifications

Be part of a dynamic and collaborative work environment recently ranked by The Washington Post as a Top Work Place in 2019 & 2020!

Have fun and celebrate and give back – Team building activities, community volunteering, quarterly HQ days, & an offsite annual awards banquet
ABOUT US
NetImpact Strategies Inc. (NetImpact) has been a Trusted Advisor driving impact through digital transformation for the Federal Government for over a decade. We solve complex problems with innovation and agility to create meaningful, transformative, and enduring change. As Trusted Advisors, NetImpact professionals partner with customer agencies to deliver solutions that empower them to not only meet their missions but also realize their strategic vision through agile, outcome-focused solutions addressing both strategic and tactical requirements. We design and implement comprehensive, tailored solutions that are both mindful of the client's culture and organizational dynamics. NetImpact's core values and commitment to a customer and results-oriented delivery approach has propelled our growth and enabled us to deliver impactful value across Strategic Consulting, Process Automation, Cloud, DevSecOps, Data and Analytics, and Cyber Security for the Federal Government.
ACCESSIBILITY NOTE
NetImpact Strategies is committed to complying with all applicable provisions of the Americans with Disabilities Act, as amended ("ADA"), and applicable state and local laws. It is NetImpact's policy not to discriminate against any qualified person or applicant with regard to any terms or conditions of employment on the basis of such individual's disability. Consistent with this policy of non-discrimination, NetImpact will provide reasonable accommodations to an individual with a disability, as defined in the ADA or applicable law, who has made NetImpact aware of his/her disability, unless doing so would cause undue hardship to NetImpact. If you are an applicant and need reasonable accommodation when applying for job opportunities within NetImpact, or request reasonable accommodation to utilize NetImpact's online employment application, please contact careers@netimpactstrategies.com.
EQUAL OPPORTUNITY EMPLOYER
NetImpact is committed to the development of a creative, diverse, and inclusive work environment. In order to provide equal employment and advancement opportunities to all individuals, employment decisions at NetImpact will be based on merit, qualifications, and abilities. NetImpact does not discriminate against any person because of race, color, creed, religion, sex (including gender identity, sexual orientation, and pregnancy), marital status, national origin, disability, age, veteran status, genetic information or any other characteristic protected by federal, state, and local laws (referred to as "protected status").
Job ID: 2021-2021
External Company URL: https://www.netimpactstrategies.com/
Street: 10383 N Ambassador Dr