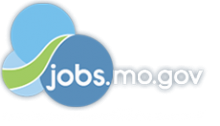 Job Information
Evergy, Inc.

Lineman - Splicer Journeyman

in

Kansas City

,

Missouri
Description
JOBTITLE: Lineman - Journeyman
REQUISITION: KAN000K
LOCATIONS: Kansas City, Missouri (Metro Operations)
Kansas
City, Missouri (Dodson)
PAY,BENEFITS, & WORK SCHEDULE
HOURLY
RATE: $46.79
EDUCATION& EXPERIENCE:
EDUCATION :
High School or equivalent
EXPERIENCE :
Candidates who have not performed the work of Journeyman Lineman at KCP&L
must be able to document successful completion of a recognized apprenticeship
program for Journeyman Lineman or have a minimum of two years' work experience
as a Journeyman Lineman. Experience must include documented, satisfactory
performance of all standard tasks and responsibilities of a distribution
lineman working for a public electrical utility and/or recognized utility
contracting company.
Qualifications
SPECIALBACKGROUND, EXPERIENCE
ESSENTIAL
JOB FUNCTIONS: Must be able to perform all essential job functions as
identified by the Company. Reasonable accommodations may be made upon
request to enable an individual with a disability to perform the essential
functions.
GENERAL : Must have Class A CDL and
be D.O.T certified as required by federal law
TESTING: Construction
& Skilled Trades Test (CAST)
BRIEFDESCRIPTION OF DUTIES
Constructs,
tests, maintains, removes, repairs, and operates the underground and overhead
distribution system. Performs all electrical and non- electrical related
duties. Does substation work requiring the skills and knowledge of a
Journeyman Lineman. Performs all work in a safe manner and in accordance
with the Company's established safety rules and guidelines. Participates
in regular safety training as scheduled. Drives and keeps trucks,
equipment, and tools in clean condition and makes written report of vehicle or
equipment trouble to Fleet Services. Mounts and removes chains when
necessary. Performs minor, operator - level service on trucks in the
field that does not require the installation or removal of parts. Helps
or changes tires in the field. Operates equipment necessary to perform
work assigned including, but not limited to, bucket trucks, digger derricks,
pressure diggers, boom trucks, trenchers, and other equipment. Performs
tree trimming when necessary to accomplish the work. Performs other minor
duties of a similar or related nature that are incidental to the work of this
classification and not in conflict with the collective bargaining agreement.
Disclaimer: The above information has been designed to indicate the general nature and level of work performed by employees within this classification. It is not designed to contain or be interpreted as a comprehensive inventory of all duties, responsibilities, and qualifications required of employees assigned to this job.
Shift Standard
Job Field: Lineman/Line Craft
Req ID: TRA004L