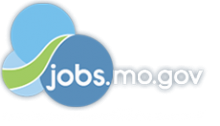 Job Information
Tension Envelope Corp

Machine Adjuster(Overnight Shift)

in

Kansas City

,

Missouri
This job was posted by https://www.kansasworks.com : For more information, please see: https://www.kansasworks.com/ada/r/jobs/11513745

Tension Envelope Corporation


Machine Adjuster


+ Department: Production


+ Reports To: Production Lead/Production Supervisor


+ FLSA Status: Non-Exempt


+ Pay: $18.88/Hr


SUMMARY The Envelope Folding Machine Adjuster is responsible for producing quality product on an Envelope Folding Machine. This includes machine set-up, problem solving, a focus on quality and manufacturing processes, preventative maintenance and more.


ESSENTIAL DUTIES AND RESPONSIBILITIES Other duties may be assigned.


+ Changes the machine from one style and size envelope to the other styles and sizes with the least amount of downtime.


+ Maintains the quality of the product being manufactured. This includes folding, printing, gumming, latexing, and any other attachments being put on the envelope.


+ Seeks appropriate approvals (OK's) on every job that is manufactured on the equipment.


+ Actively participates and supports lean activities.


+ Gathers all of the necessary parts and attachments at the machine prior to the time of a machine change, where it is practical to reduce downtime.


+ Seeks advice from management when quality is being jeopardized for machine speed.


+ Ensures that the proper seal gum, back gum, window gum, or any other special gum is the correct gum for the job being manufactured.


+ Keeps accurate records of repair work, changes, etc.


+ Observes the machine to see if there are any visible signs of parts wearing out. If so, notes such and notifies the department supervisor.


+ Reviews each job for a better way to manufacture.


+ Maintains good housekeeping in machine area.


+ Observes all safety rules and regulations.


+ Works as a team member with the operator, floor operator, and adjusters in other departments and on other shifts.


+ Required to perform scheduled maintenance on the machines.


+ Performs related work as required.