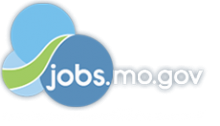 Job Information
The Diez Group

Maintenance Manager

in

Kansas City

,

Missouri
Maintenance Manager
Kansas City, MO (http://maps.google.com/maps?q=400+North+Atlantic+Street+Kansas+City+MO+64116)
Description
Summary/Objective
Responsible for ensuring that the facilities, layout and machinery used to produce new and existing materials and goods run to their maximum efficiency and output in a 160,000 sq foot facility. This includes total preventative maintenance, managing breakdowns of mechanical, electrical and robotic equipment (including software programming). Includes people management and budgetary/cost reporting. Be familiar with the Environmental Management System; and must constantly be aware of any specific duties outlined in the program. Responsible for the building and grounds upkeep as well. Safety is a top priority. Exercise sound judgment in decision-making.
Essential Functions
• Ensure all regulatory obligations relating to carrying out operational duties are completed in consultation with the Environmental Management System as required by the relevant certificate, regulation or permit
• Minimize severity or frequency of accidents of contractors and maintenance personnel through risk identification process
• Review weekly maintenance and PM schedules and take corrective action as needed
• Address concerns with the operations manager and maintenance staff in advance of the issues becoming costlier or requiring prolonged shutdown
• Review and assign work to maintenance employees and follow up on satisfactory completion
• Manage staffing through your leadership of hiring, performance management, mentoring, corrective actions, safety enforcement and training and development to cultivate a stable and cross functional workforce
• Complete maintenance jobs in accordance with the highest standards of efficiency
• Streamline associated repair costs and job execution
• Supply reports to the plant manager as required on repair jobs including consumption of tools, materials, man-hours and skills
• Review equipment history files and be proactive in evaluating repair / replacement needs
• Ensure accurate recorded histories in work order completions and maintain moving forward, ensuring ease of access when needed
• Report maintenance performance during major overhauls to senior management
• Provide grievance / performance counseling when required
• Assign and reassign work as per emergencies and plant priorities in a timely and effective manner
• Make sure that maintenance jobs are in accordance with all corporate policies and legislated regulations through training employees on proper equipment usage
• Promote communication as well as good relations between the production and the maintenance departments
• Ensure housekeeping, productivity, and quality of work standards are maintained, and most especially within the mechanical maintenance department
• Achieve departmental, as well as personal goals
• Participate in meetings and drive corrective/preventative action as needed
• Drive conformance to ISO 14001 and IATF 16949 procedures and work instructions
• Plans staffing needs to maintain efficient maintenance coverage
• Participate in and drive continuous improvement projects as assigned
• Manage the repair & maintenance inventory
• Ensure the smooth running of the building to include repairs, lighting, electrical systems, maintain plumbing system, alarm system, fire extinguishers, HVAC and with approval hire subcontractors for larger matters
• Ensure the smooth running of the grounds and landscaping to include repairs, grass cutting, snow removal, fence repairs, pest control and with approval hire subcontractors for larger matters
• Other duties as assigned
Requirements
Qualifications
• Strong technical capacity to perform required repairs / maintenance while following safety protocol
• Strong general building and ground maintenance skills
• Ability to be licensed to operate powered industrial equipment (hilo, crane, manlift)
• Able to effectively communicate problems, root cause and corrective actions needed to upper management and support staff
• Ability to build relationships with other department heads and jointly work through problem resolutions
• Able to manage support staff to meet the needs of the facility, to include on the job training of new hires
• Perform all work in an ethical manner
• Take imitative when you see something that needs fixing, don't wait for it to break
• Ability to manage time and responsibilities independently
• Strong critical thinking and creative skills
• Detail oriented
• Strong organizational and follow-through skills
• Must have a flexible schedule
• Adhere to attendance policy
Supervisory Responsibility
This position does have supervisory responsibilities of Mechanical Technicians
Work Environment
This job primarily operates in a plant floor environment and required the use of PPE. The job may also require working in a truck lot or office setting. This role routinely uses hand tools and various meters. In addition to standard office equipment such as computers, phones, photocopiers, and filing cabinets.
Physical Demands
The physical demands described here are representative of those essential functions that must be successfully performed.
While performing the duties of this job, the employee is regularly required to talk and hear. This position is very active and requires standing, walking, bending, kneeling, stooping, crouching, crawling, ascending/descending stairs, and climbing all day. The employee must frequently lift and/or move items over 75 pounds. Specific vision abilities required by this job include close vision, distance vision, color vision, peripheral vision, depth perception and ability to adjust focus.
The position also requires being able to operate and be certified / licensed to operate powered industrial equipment such as hilos, manlifts and cranes.
Position Type/Expected Hours of Work
This is a full-time position, Monday through Friday, weekend work and extended hours as required.
Travel
This position requires no travel.
Required Education and Experience
• High school diploma and equivalent training and experience required
• Bachelor's degree in related field helpful
• 4 -8 years proven practical knowledge in Maintenance / mechanical repairs
• 4+ years supervisory experience required
• Prior experience in the steel / aluminum industry preferred
• Understanding of waste stream preferred
• OSHA training certification preferred
• Able to pass certification of power industrial equipment (hilo, manlift, crane)
• Proficient in Microsoft office (Word, Excel, Outlook) required
AAP/EEO Statement
All qualified applicants will receive consideration for employment without regard to race, color, religion, sex, sexual orientation, gender identity, national origin, disability or veteran status.
Other Duties
Please note this job description is not designed to cover or contain a comprehensive listing of all of the activities, duties or responsibilities that are required of the employee for this job. Duties, responsibilities and activities may be added, deleted, or change at any time with or without notice.