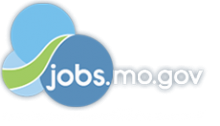 Job Information
Kansas City Southern Railway

Operations Support Coordinator

in

Kansas City

,

Missouri
Operations Support Coordinator
Tracking Code
220639-021
Job Description
Job Summary
This position is responsible for incident troubleshooting on the Positive Train Control (PTC) and Energy Management System (EMS) incident management support desk. It performs analysis, troubleshooting and resolution of PTC and EMS incidents effecting train operations.
Job Duties
Monitors Positive Train Control (PTC) and Energy Management System (EMS - such as Automatic Engine Shutdown System (AESS) and Trip Optimizer) incident activity to ensure all tickets are being worked and resolved within the correct ticket urgency timeframe with the proper team assignment, and thorough updates completed for all relevant incident data within the corresponding ticket.

Creates incident tickets and troubleshoots, reaching out to signal, dispatch, telecommunications or other stakeholder groups as necessary.

Portrays a command and control presence while managing critical incidents with ability to maintain composure in a fast paced, high volume and pressure environment and exhibits exemplary customer service skills when working across diverse organizations.

Monitors PTC and EMS systems and assets including waysides, locomotives, faults, connections, radio, help desk, back office, events, trains, etc.

Exemplifies KCS Vision, Values, and Culture in each and every interaction with team, clients, and stakeholders.
Basic Qualifications
Bachelor's degree from an accredited university or college, or enrolled in an accredited program with less than one year until graduation, or equivalent combination of education and experience
Preferred Requirements
Advanced degree in a relevant discipline of study

ITIL certification or equivalent

Understanding of railroad operational processes as it relates to locomotive, signal, and communication processes, train dispatching, and understanding of general code of operating rules.
Essential Functions
Requires the ability to work on a rotating shift basis, availability is required 24 hours per day and 7 days per week, including weekends and holidays. This job operates in a clerical, office setting. This role routinely uses standard office equipment.
EEO Statement
We value a culturally diverse workforce and are proud to be an equal opportunity employer. All qualified applicants will receive consideration for employment without regard to age, race, color, religion, sex, gender identity, sexual orientation, national origin, disability status, protected veteran status, or any other legally protected basis, in accordance with applicable law.
Company Overview
In 1887, Arthur Stilwell constructed a north-south railroad while others were heading east and west, setting the tone for a century-old legacy of outstanding vision; entrepreneurial spirit; resilience in the face of adversity; and, willingness to challenge conventional wisdom. Building on that legacy, our culture is further defined by a new vision for the future and a core set of values - Safety, Customer Focus, Communication, Teamwork, Initiative & Innovation, and Diversity & Civility. We believe that the way we do business is as important as the business we do.
In addition to a culture that allows employees to thrive, we encourage resourcefulness with an award, recognizing employees who see a problem (or opportunity), find a solution, and use whatever authority and resources are available to get a job done well - accomplishing what was previously thought could not be done.
If you want to do work that is creative and strategic, be heard, grow professionally, be valued by your employer, and know that you are making an important contribution to an essential industry, a global supply chain, and the larger economy, Kansas City Southern may be the place for you.
Job Location
Kansas City, Missouri, United States
Position Type
Full-Time/Regular