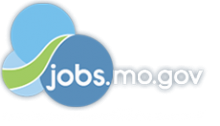 Job Information
HNTB

Paralegal - Contracts Specialist I

in

Kansas City

,

Missouri
What We're Looking For
Provides independent contracting and claims support for small and less complex projects. Reviews professional services contracts and other project-related documentation in order to assess risk and advise project leadership on ways to mitigate risks and improve cash and financial terms with sound contract language and provisions. Provides continuous contracting and claims support from the preliminary go stage through to project construction completion and close out in a highly proactive and responsive manner. May support more experienced team members on large and more complex projects.
Preferred Qualifications and Skills:
Paralegal Certificate

Strong oral and written communication skills

Highly proactive and responsive to internal and external customers
*IND
What You'll Need
Essential Responsibilities:
Prior to any contract review, conducts project risk assessment (PRA) with team to assess project scope detail and value/risk profile to be used as basis for contract review. Using PRA conducts thorough, context sensitive review of professional service contracts and project documentation to assess risks and compliance with company's contracting policies, procedures and insurance program. Prepares and communicates risk assessments and responds to specific inquiries.

Educates project managers and project analysts in the basics of risk assessment and the role of Contracting & Claims (C&C) in contract review and risk evaluation as well as the overall role of Enterprise Operations (EO) regarding Enterprise Risk Management (ERM) and Cash. Serves as the primary liaison (single point of contact) to project team and coordinates with all other EO staff and resources needed to resolve business unit needs.

Reviews specialty contracts including but not limited to office leases, technology contracts, general business contracts, joint venture agreements, design build agreements and federal contracts. Provides support as requested for on-going or potential claim situations and in close coordination with Enterprise Risk Management.

Works collaboratively with the Contracting & Claims coordinator, attorneys and contract specialists to ensure that work loads are balanced and business unit customers receive the highest level of service and responsiveness possible. Responds to inquiries from project leaders and other management in the area of risk assessment.

Supports proposal activity as necessary, especially regarding contract language, compliance with insurance requirements and unique issues. Drafts and proposes alternative contract text to proactively mitigate/minimize risk exposure. Provides support for negotiation of contracts with clients and sub-consultants.

Performs other duties as assigned.
Minimum Qualifications:
Bachelor's degree

3 years contract review & editing or paralegal experience

OR

Associate's degree

5 years contract review & editing or paralegal experience
Visa sponsorship is not available for this position.
About Us
For more than a century, HNTB has helped deliver infrastructure solutions that best meet the unique needs of our clients. With client relationships spanning decades, we understand infrastructure life cycles and have the perspective to solve technical challenges with clarity and imagination. We are far more than a design firm. We see and help address far-reaching issues of financing, legislation, design, construction, community outreach and ongoing operations. As employee-owners committed to the highest levels of performance, we enable clients to achieve their goals and inspiring visions.
Just like we are committed to delivering for our clients, HNTB is also committed to delivering for you by offering benefits to protect the health of you and your family, help you balance family and career, and build your savings for retirement. Learn more by visiting HNTB Total Rewards at https://www.myhntbtotalrewards.com/en/public/ .
HNTB is an Affirmative Action and Equal Opportunity Employer at https://www.hntb.com/equal-opportunity/ .
HNTB does not discriminate on the basis of race, color, religion, sex, national origin, age, disability, pregnancy status, sexual orientation, gender identity, veteran status, genetic information, citizenship status, or other status protected by law. We will provide reasonable accommodations for qualified individuals with a disability where appropriate.
Work Authorization
In compliance with the Immigration Reform and Control Act of 1986, we will hire only U.S. citizens and aliens lawfully authorized to work in the United States (if the position is or will be one which is subject to U.S. law).
Verification of employment eligibility will be required at the time of hire. Visa sponsorship is typically not available for entry level positions.
HNTB participates in E-Verify at https://www.e-verify.gov/sites/default/files/everify/posters/EVerifyParticipationPoster.pdf
Know your rights: Right to Work at https://www.e-verify.gov/sites/default/files/everify/posters/IERRightToWorkPoster%20EngEs.pdf