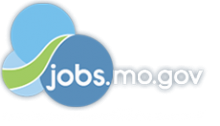 Job Information
Cargill

Production Operator

in

Kansas City

,

Missouri
This full-time position is located in Kansas City, Missouri; however please expect receiving calls from a 952 area code in case you are considered. Relocation assistance is not provided .
Cargill provides food, agriculture, financial and industrial products and services to the world. Together with farmers, customers, governments and communities, we help people thrive by applying our insights and over 150 years of experience. We have 155,000 employees in 70 countries who are committed to feeding the world in a responsible way, reducing environmental impact and improving the communities where we live and work.
The purpose of this position is to operate equipment associated with the biodiesel and glycerin processes. Operators in this position are responsible for the effective and efficient operation of the biodiesel plant and the glycerin refinery, with minimal supervision. They will ensure that the equipment is fully operational and in good repair. Interacts on a regular basis with plant operators, supervisors, chemical truck drivers and finished product haulers.
As a Biodiesel Technician, you will:
Operate all equipment associated with the biodiesel process: including reactors, distillation, separators, and drying systems.

Operate all equipment associated with the TDA (Thermal Deacidification)/glycerin process: including distillation still, post stills, vacuum systems, bleachers, TDA (Thermal Deacidification), Dryers and HP Boiler.

Monitor and adjust operation using computerized and controlled systems.

Collect and process samples utilizing lab equipment.

Enter confined spaces under proper permit conditions and supervision: including Reactors, Wash Column, Distillation Columns, Storage Tanks, Bleach Vessels, Filters, Cooling Tower Basins.

Control traffic through department and ensure that all visitors follow safety rules.

Perform light maintenance safely using various hand tools.

Understand and adhere to all Safety and Health rules and regulations as related to plant safety.

Complete all housekeeping assignments, work to improve the condition of the department, and work as a team member with a positive attitude.

Perform any other duty as requested by the production supervisor.
Requirements:
Must be eligible to work in the US withoutvisa sponsorship

Must be 18 years or older

Abilityto understand and communicate inEnglish (verbal/written)

HighSchool diploma or GED Equivalent.

Basic use of a computer

Ability to perform physical job dutieswhich may include bending, may be required to lift up to 50lbsoccasionally, kneeling, climbing, crawling, and twisting safely, with orwithout a reasonable accommodation

Must beable to work in varied indoor and outdoor conditions which may includeheat, cold, dust, loud noise, etc., with the use of personal protectiveequipment (PPE) including a respirator mask.

Abilityto work in elevated areas (4 feet and above)

Abilityto work overtime, holidays, nights, weekends or different shifts withadvance notice
Preferred
Experiencein a production and/or similar military environment

Experiencein manufacturing/industrial setting

Forkliftexperience

Experiencewith computerized maintenance management systems (CMMS) and/or automated computer systems, such as Human Machine Interface (HMI).

Experiencewith continuous flow process environments, such as crush, refinery, orbiodiesel operations.
Equal Opportunity Employer, including Disability/Vet.
At Cargill, everyone matters and everyone counts. Cargill is committed to creating and sustaining an inclusive and diverse work environment where all employees are treated with dignity and respect. As such and in alignment with our Guiding Principles, Cargill's long-standing equal employment opportunity policy prohibits discrimination and harassment against any employee or applicant based on race, ethnicity, color, religion, national origin, ancestry, sex, gender, gender identity, gender expression, sexual orientation, age, disability, pregnancy, genetic information, marital status, family status, citizenship status, veteran status, military status, union affiliation, or any other status protected by law.
Cargill also complies with all applicable national and local laws and regulations pertaining to non-discrimination and employment.
Notice to Recruiters and Staffing Agencies: Cargill, Inc. and subsidiaries ("Cargill") have an internal recruiting department. Please review this notice.
US Employment Resources: Equal Opportunity Employer, including Disability/Vet.