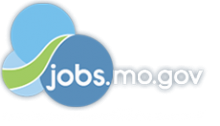 Job Information
Electric Power Systems

Protection & Control Relay Technician

in

Kansas City

,

Missouri
Electric Power Systems (EPS) is a NETA Certified, Independent Electrical Testing & Engineering Organization.
We specialize in commissioning, start up, and maintenance testing for Utility, Industrial, Transit, Data Centers, and Commercial Facilities.
At Electric Power Systems, we are committed to promoting a culture of safety within our organization and alongside all of our clients.
Our dedication to providing safe and reliable services has made us a trusted industry leader since 1977.
EPS is one of the fastest growing companies in our industry. Apply today and be a part of a team that provides an exceptional level of service and talent.
EPS offers relocation assistance for this position.
Perform installation, commissioning, testing and maintenance of protective relaying equipment, relaying schemes, DFR equipment, SCADA systems, distribution automation systems and associated communication equipment.

Perform function testing of substation control circuits on relay panel, transformers & circuit breaker changeouts.

Perform end-to-end relay testing using Doble ProTesT software to verify carrier and fiber systems.

Assist in developing written standard commissioning, testing and maintenance procedures for protective relaying, DFR's, RTU's, IED's, Distribution Automation and associated communication systems.

Manage projects onsite throughout the duration and effectively interface and own the relationship with customers and their vendors.

Must have a minimum of 2 years related experience in the areas of transmission line and substation protective relay control system and SCADA/Automation checkout, installation, testing and trouble-shooting; an equivalent combination of education and experience may substitute.

Demonstrated thorough proficiency regarding protective relay, substation communication, and/or SCADA/Automation theory and application, general electrical/electronic theory and computer hardware and software skills.

Experience desired with most of the following:

RTU's: GE D20/400, RTU/IED Communications – 4 wire data and 2 wire RS 485/RS 232, RTU protocols

Experience with IEDs: SEL 2032, SEL 421, 311A, 311B, 311C, 311L, 734, Bitronics, ION 7350, Qualitrol TTL 1000

Experience with test sets and software: Doble 6150, ASE 2000 Test Kit, Arbiter, Protest, RTS, Megger MPRT & EZ CT 2000.

Experience with relays: Schweitzer SEL 421, 311A, 311B, 311C, & 311L, ABB DPU 2000R, HU, CA16, KD & LCBII, GE PVD, BDD, STD, CEY, L90, D60, B90, Areva
Additional Requirements:
Must be able to pass a pre-employment drug test and periodic, unannounced random drug tests.

Must complete a satisfactory criminal background check.

Must be able to climb ladders, stand for extended periods, drive regularly, with or without reasonable accommodations. Must be able to pass a fit for duty physical exam.

Must have a valid driver's license, and currently have and be able to maintain a good driving record.

If applying for position, must be eligible to work in the U.S. without need for employer sponsored visa.
Electric Power Systems offers competitive pay and benefits, as well as many opportunities for technical training/ growth and advancement. We also offer both long-term and shorter (project-based) assignments in many locations as well as full time employment.
Come join the Leader in Electrical Testing!
EPS is an Equal Opportunity Employer.
EPS in an equal opportunity employer. Our organization does not discriminate based on race, creed, color, veteran status, sex, religion, national origin, age, physical or mental disability, genetic information or any other characteristic protected by law. We are an E-Verify, Drug and Tobacco-Free Workplace.
ID: 2020-2161
Metro Area: Kansas City, MO
External Company URL: eps-international.com
Street: 4300 NE 34th Street